September 2, 2015
I've always been an avid online shopper and although most items available in online stores are cheaper than those you can buy at the mall, it still puts a hole in my pocket if I buy a lot. That's why I was so happy when I learned about ShopBack, a website that lets you avail of the best deals and discounts when it comes to fashion, lifestyle, travel, electronics, home and living etc. The best thing about this site is that they give you cashback on top of existing voucher codes and discounts when you shop online through their site at any of their 300+ merchant stores. I bought a couple of items at Zalora Philippines and was surprised to see cashback money on my ShopBack account after only 48 hours.
The cashback percentage is different from store to store so it's kinda hard to know the exact cashback you'll get. Furthermore, cashback also depends on how much you spend. If you want to get back more money, then you'll have to spend more. It's so exciting since cashback is unlimited. On top of that, you can already have a payout once the money on your ShopBack account reaches US$10.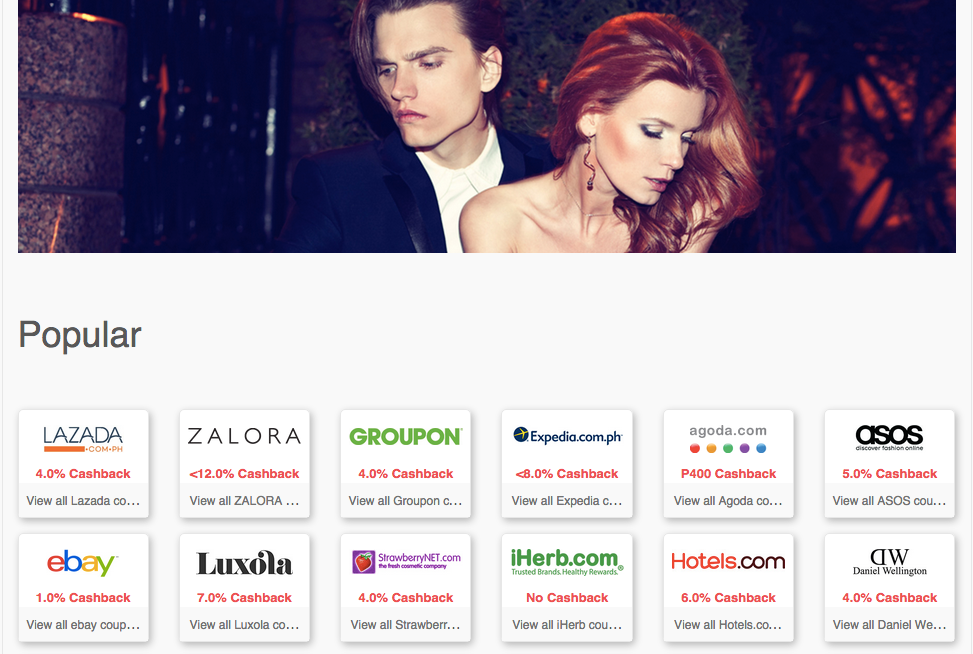 There're a couple of interesting deals like Lazada's up to 88% off discounts on categories like electronics, home appliances, fashion etc. where you'll get 4% cashback and Groupon's up to 90% off discounts on beauty services like slimming treatments, hair treatments, facials, and more with 4% cashback. Then there's Asos's up to 60% off discounts on women's accessories and shoes with 5% cashback. This is only but a few of the best deals you'll see online.
On Sept. 9, ShopBack will hold its first Philippines Cashback Day as a way to celebrate their first year anniversary. It's actually a week of savings which starts on Sept. 1 and ends on Sept. 9. From Sept. 1 to 8, they'll unveil unique surprise deals and/or increased cashback for shoppers from the top 9 merchants. There'll also be pop-up contests and giveaways at ShopBack's Facebook and Instagram accounts.
But the biggest event will happen on 9.9.2015 (September 9), as shoppers can get even bi99er deals at ShopBack. Highlights include dishing out up to double amount of cashback for selected online stores and giving additional P99 bonus cash for lucky shoppers. Click here to see what deals ShopBack has in store for you to celebrate 9.9!