March 9, 2017
When you begin shopping for your prom dress, you also need to look at the jewelry that you will wear with the ensemble. You want the jewelry sets for prom dresses to blend with the overall design. If there is a lot of bling on the dress, then you don't need a lot of jewelry as it will clash. However, if the dress is plain, then you want to use a bit more jewelry, such as a bracelet, necklace and a ring or two. Try to find sets that are of the same color of the dress or that are crystal. There are a few sets that are a bit more popular than others for the coming years.
The type of earrings that you choose should be consistent with your hair style. If you leave the hair down, then you want something simple, like a diamond pr pearl stud. Putting the hair up offers an elegant look, but it leaves the ears naked. This style allows you to wear almost any kind of earring, especially hoops or larger earrings that draw attention to the ears and the hair. If your dress has a neutral color, then you want earrings that add a bit of color while a colorful dress works well with earrings that have a subtle shade.
When it comes to the necklace, there are usually only a few to choose from, one being the choker. This is a look that is ideal for the shorter dress or one that has a straight design that clings to the body. A strapless dress would go well with a necklace that has a bit of glitz and glam. A deeper neckline also does well with a longer necklace. If the dress has a neckline that is highly decorated, then you want a necklace that is simple or none at all as it will draw too much attention to this area of the body. A tiara is an idea if you want to keep your hair away from the face while adding a bit of glitz and glamour to your dress without wearing a lot of jewelry.
February 6, 2017
Spring and summer season is just around the corner and I know most of you gels even the dudes are pretty much excited n this season as you are no wear off your fave and missed, I must say, light clothes that of course we couldnt wear off when it's snows.
Actually, as the summer season comes. A lot of us are pleased to buy new clothes to rock on to the new season and as for me, Yes! I always do that too though I just shop online often than to the mortar stores nears me and yet I see to it that I've got all the pieces I've needed and good thing there was this one online store that can really caters all my need and let me share with you this shop for your consideration, and it's StyleWe. Though the shop is mainly for women as for now but still they are planning and really open to have some pieces for men to sell too over the shop hence you must look forward to it for this coming years. Meantime, only girls can really enjoy it!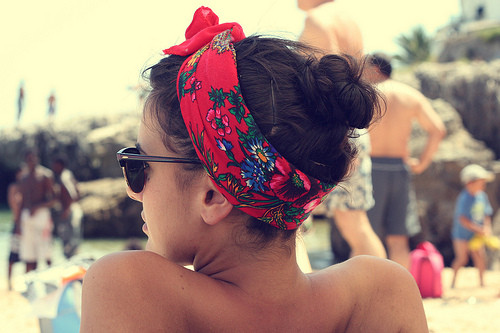 StyleWe has some bikini, swimsuits, basic tees and even some jackets and coats, actually they pretty much have it all, but for the summer I really encourage you to have any jumpsuits to wear as this was the hot piece that mostly fashion enthusiasts and icons are talking about. In fact, I did already saw some of them wearing it in sorts of events hence I am pretty sure that jumpsuits are ones the most consider and a must have piece for this year summer season.
And not just that, as the shop, styleWe, really into fashion, they did also have an Hairstyle Fashion accessories to choose from with that can enhance the totality of your outfit. You can check out them now and see for yourself on how lovely their each items were..
July 7, 2016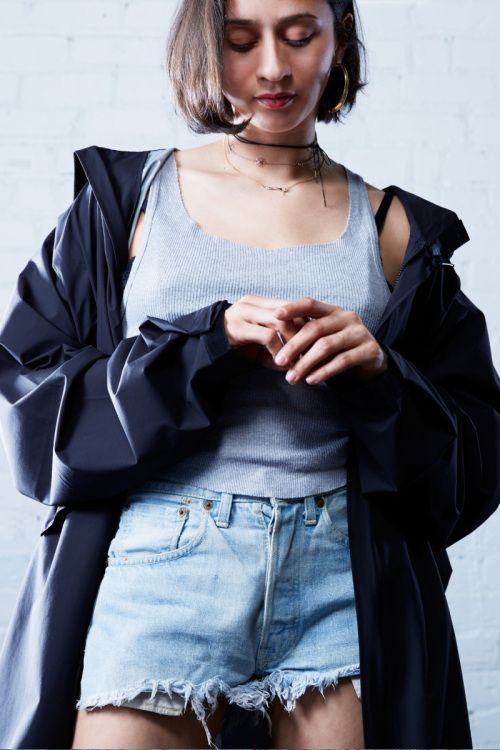 A lot of girls are trying out something unusual today when it comes to their fashion wherein they trying to wear off their man's outfit and trying to be their style. Actually, this kind of fashion are been trends in the 80's if I am not mistaken but as for today this fashion styling aren't that fond to do but since I gotta see a lot of fashion enthusiasts are into this kind of fashion I think this could be a latest trend for girl's fashion for this coming months ahead hence you should check it out.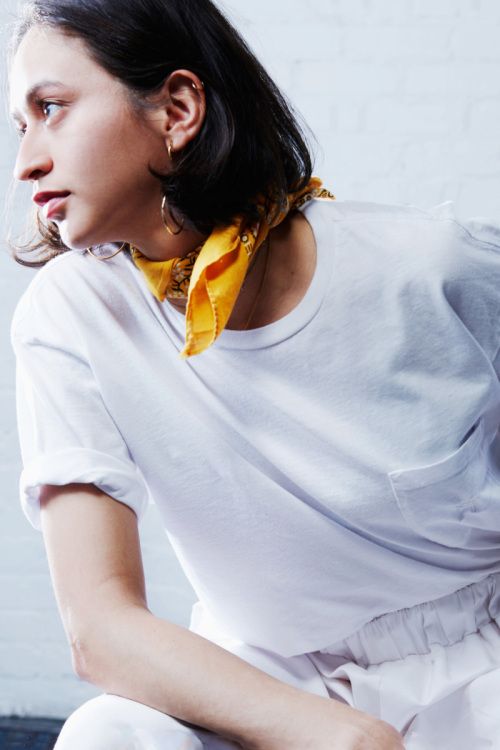 Recently, Ive seen Kinfolk's "Borrowed From the Boys" Lookbook Proves Girls Do It Better post and I must say it does, really! as you can see the gel can pull off her man's outfit and even you, you can also do that as long as you know your body well and know what kind of man's pieces you should try to style with. There's actually a lot of tutorial videos over YouTube already regarding this trend and it might help you a lot as you watch any.
Okay, that will be all for now and please keep on tuning in here for more fashion ideas, news and updates especially on the latest happening in the fashion industry and as you know am also including some sorts of travel that may help you as well for your future trips.
June 6, 2016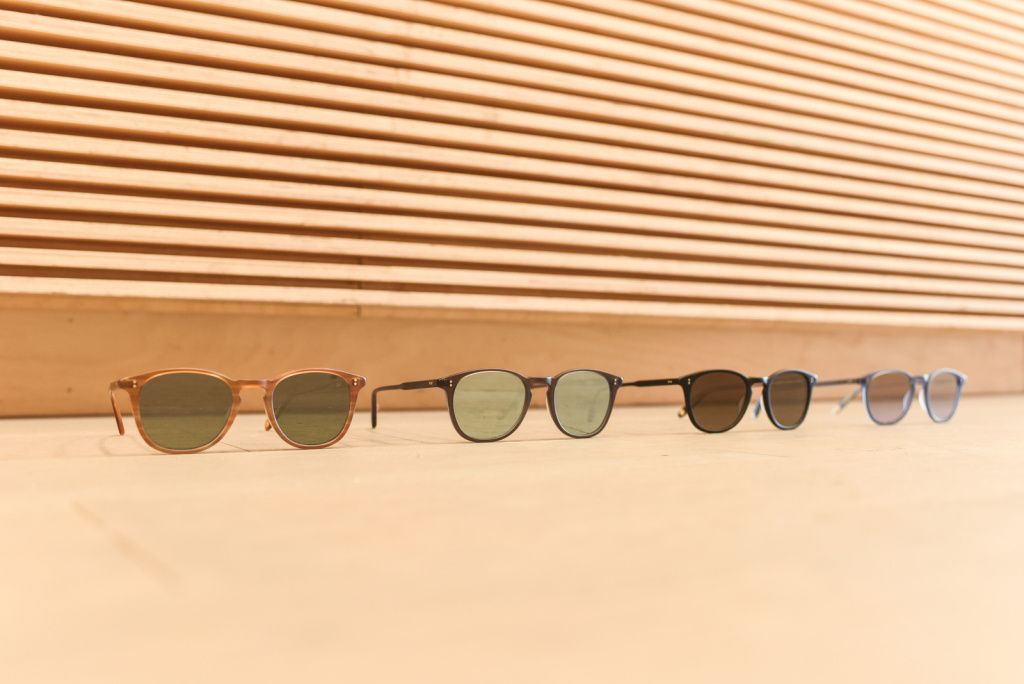 As you can see, you often sees me here posting some sunglasses brands and pieces as I was an avid fan of sunglasses when ti comes to my own fashion statement. That's why it's excites me whenever I saw some collaboration pieces or even just heard to have a collaborative finds by the two giant brands as they keen to produce quirky sunglasses that we fashion enthusiasts are look forward to. I know you know that feeling, right?
Recently, as I lurking my source site I found out that kith will join forces to Garrett Leight for the especially eyewear collection which has been released already now. In fact, you can see them all now at the top photo. I must say, these sunglasses were superb as they can be wear off in any kind of occasions as they're looking versatile and well produced.
And as for the pricing range? I dunno yet further details about it but you can heads up to the both brand's main site for details as I know they gone released it already.
June 6, 2016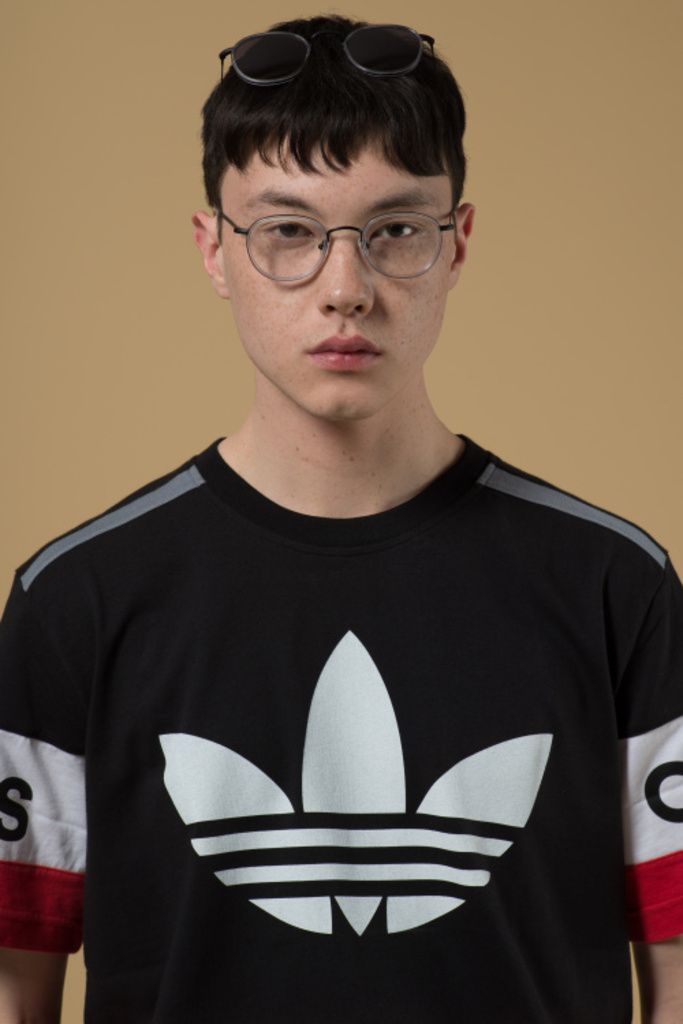 The new brand line called all in eyewear had released their new set of eyewear to choose from with as for this season, summer. Actually, the line is under the brand hence this line is quite well know already for their consumers but to all of you who havent know them yet, well, you can check them online by typing in all in eyewear and their main website exclusively online for this line will the pop up.
The line is quite promising, I must say, as they offers eyewear for both men and women unlike other line of glasses where they just stick with one gender as for the market concerns. But this line is trying to invades both markets as they keen to have in line those finds that can cater both genders.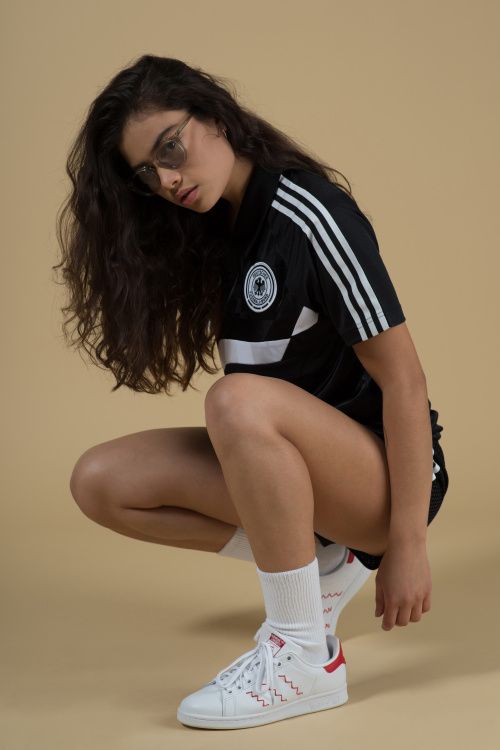 Their sunnies can go along with ay of your fashion as long you know on how to mix and match your clothes and I think you were good to go having any of their eyewear pieces, check the lookbook at the top you can merely have an ideas on how you can pull off your eyewear without inserting too much efforts to it.
Other good thing about eyewear is, they are the most generic accessory that you could have, as they can get along in any styling you have. They can be pair off with you formal wear, casual and even on your daily or summer wears and at the same time, usual sunglasses has this suv features in each which can make your eyes protected by the sun rays that eventually can makes you in trouble as your sunglasses haven't it on installed on the lens, hence you better ask the shop first if the sunglasses you'll get has this kind of thing installed.
April 4, 2016
This set of glasses are pretty timely, as the summer season is about to start anytime soon this month. Sunglasses are pretty essentials for summer as it serves as protection through our eyes and at the same time it could also be a prefect accessory for your fashion outfit. That's why most of the apparel lines and brands these days are pretty pleased to have their own sunglasses line for their consumers as this find is pretty demand always, especially as the spring/summer comes.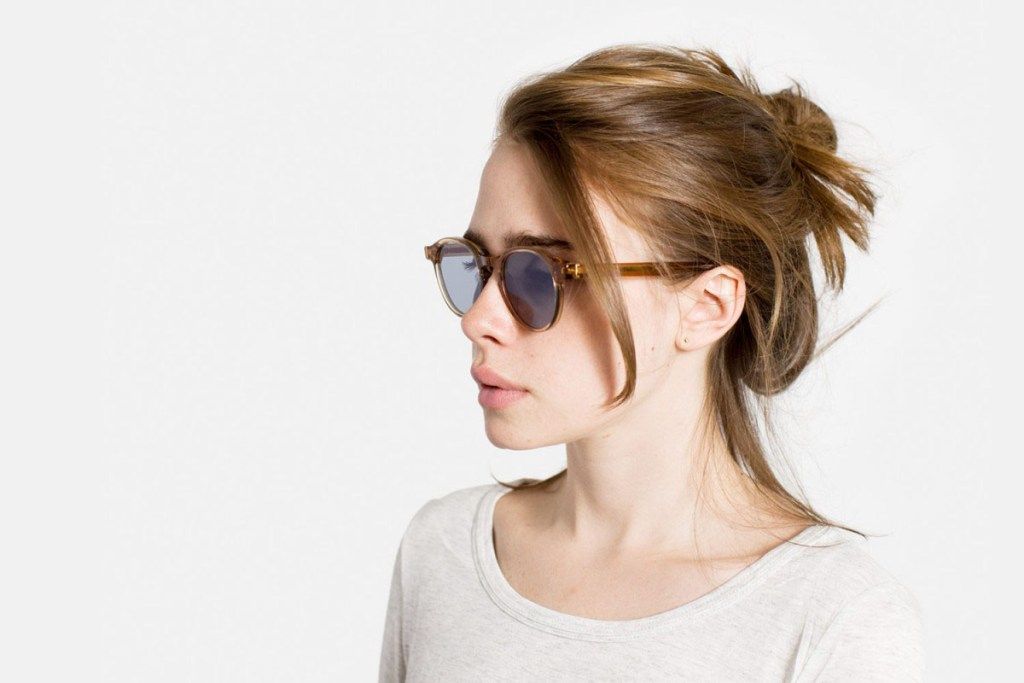 RETROSUPERFUTURE has joined forces with The Andy Warhol Foundation to launch these set of glasses for all of us. Their sunglasses are came in different frames which you can choose from with basing on the type of face shape you have thus you cant have this hard times to pick on which is right for you or not thus you should check them out as you planning to have yourself a new glasses this coming season.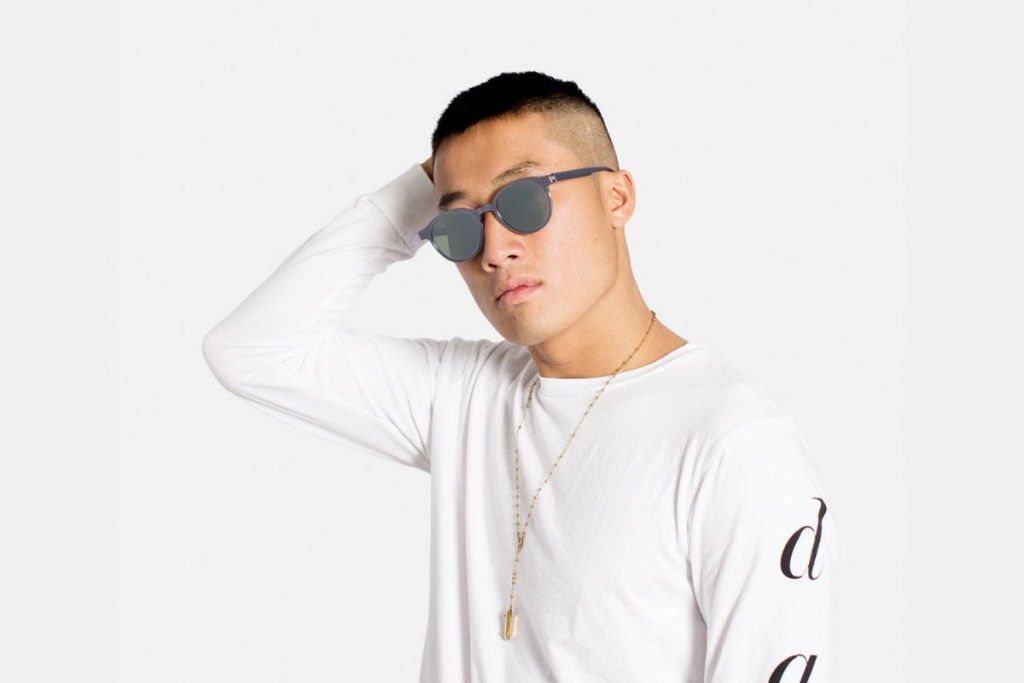 These awesome eye wear will be available soon in the market hence you better watch it out for you to have your best pick first hand. And as I've heard, each sunglasses is ranging approximately $190 to $340 USD in each depending on the kind of frame and style.m Just heads over to the brand's main online store for you to see further details about this collection.
February 5, 2016
Straight out of a preppy and eccentric runway comes this DRESS that's definitely gonna melt our fun and colorful hearts. Not only is this dress perfect with it's perfectly and symmetrically printed fabric, it's also very comfortable. So they say, comfort should never compromise style. Have the best of both worlds with this piece. This dress can be worn on special fun themed casual parties that is definitely gonna be numerous this coming summer. Minimal accessories are perfect to pair with this number because it's already a statement in itself. Let the dress do the talking and shine your way to plentiful events.
I like that this dress is very appropriate and suitable for women like me who are bubbly and adventurous with fashion, who would want to wear something that looks unique and fun without the cost of paying too much. The fabric is with printed colorful buttons is very fun to look at and lightweight because it is made of polyester. The structure of this dress is very flattering to all women of all shapes and sizes. It is currently available in the sizes S M L XL.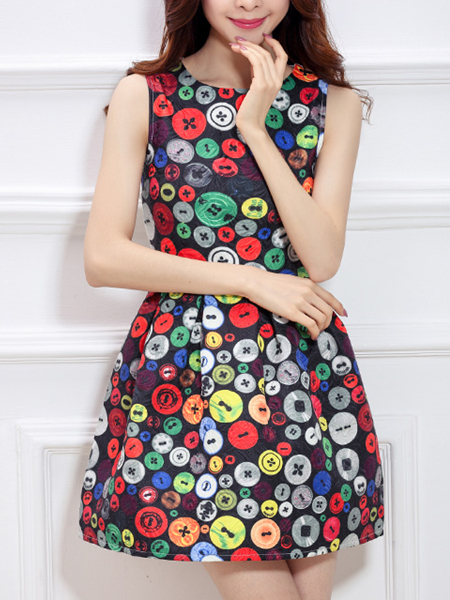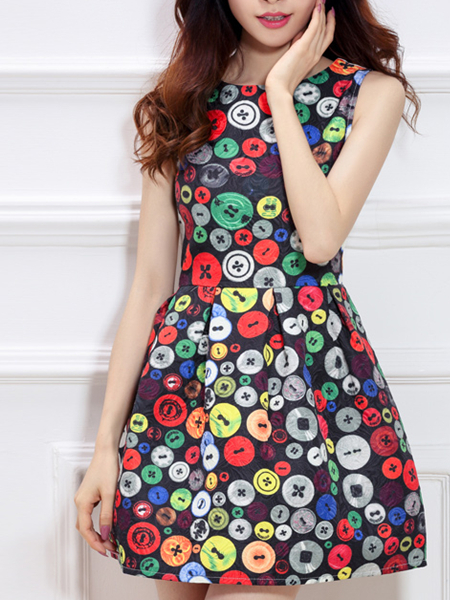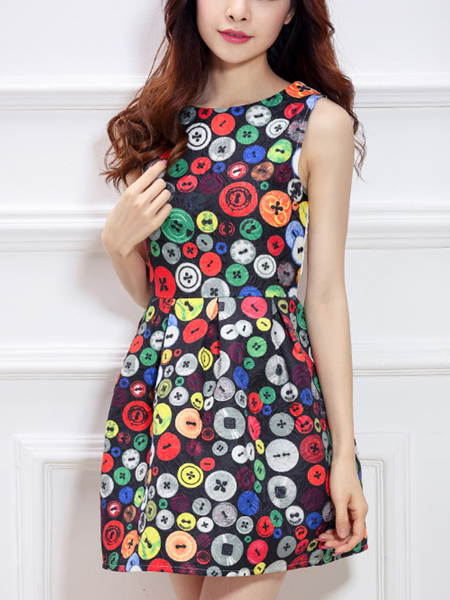 LINK, then youÕll probably get more savings because discount coupon codes are given which you can definitely use on your purchases.
Payments are easily transacted through a 100% guaranteed safe method that is PayPal and receive your item/s right at your doorstep in just a matter of 3-5 days through Express Shipping.
Bring out your inner wildly colorful you, so start by SUBSCRIBING AND END UP PURCHASING NOW!
November 26, 2015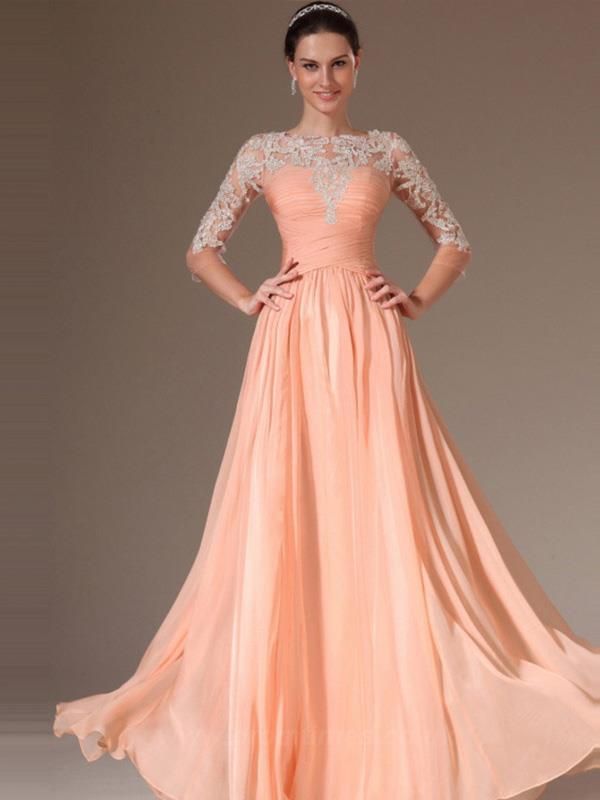 Your prom night should be one that you'll remember forever with a smile so it's a must that you wear the right dress. There're a couple of things to keep in mind such as buying a dress that fits you like a glove and suit your body type. It should also be comfortable since you'll be doing a lot of dancing. When picking out the perfect dress, you also need to consider your own sense of style and figure out which dresses look best on you. It doesn't really matter whether it's a short or long prom dress. Furthermore, choose colors that flatter your skin tone. You should likewise pick out matching shoes and wearing the right jewelry or accessories. Since you'd want a few things with you, find an elegant clutch bag that works with the color and style of your dress.
An online store where you can buy pretty and cheap prom dresses is PromTimes.co.uk. It's one of the world's leading online retailers operating throughout the US and Europe. They have a wide array of high quality, fashionable, and budget-friendly prom, cocktail, evening, and wedding dresses. They also pride themselves in giving fast and accurate delivery to clients all over the world. Furthermore, they provide 24-hour customer service on weekdays. Heads here for further details: http://www.promtimes.co.uk/prom-dresses.html
I noticed many beautiful dresses but the V-neck Sleeveless Floor-length Long Pearl Pink Prom Dresses UK PD1501 really stands out. This custom made dress is comfortable and lightweight. It's simple yet sophisticated because of its flowing silhouette and exquisite fabric. I also like the low neckline that's sexy but not raunchy, as well as the front shearing. PromTimes.co.uk also has a lot of eye-catching prom dresses UK under 50 like the A-line Sweetheart Knee-length Pink Tulle Prom/Cocktail Dress PD212. I like the simplicity of this dress. It's a dress that still commands attention even though it's not flashy. The braided back detail is cute as well.
October 13, 2015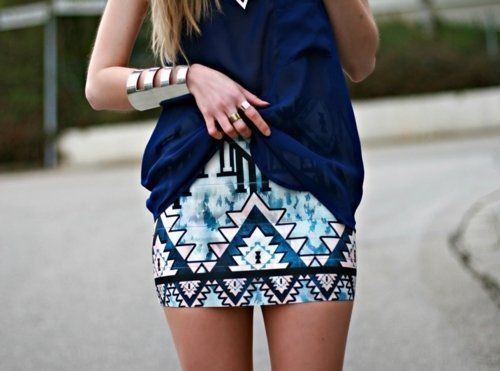 Women wear different types and lengths of skirts. Just like any other type of clothing, skirts can be made in a variety of different textiles which will ascertain if it's for professional, casual, or evening wear. Not all skirts are suitable for a particular body shape and/or height and women should be aware of this fact. Like for instance, the mini-skirt which is ideal for younger women who either has a boyish or apple-shaped body. They can be worn with a variety of different tops, in accordance with the occasion and the wearer's style and personality. The A-line skirt best fits pear-shaped women because it focuses on the waist, and can be used in various occasions.
There are also those who love wearing maxi skirts or ankle-length skirts. Because it's a style that is flexible, women can wear them for both casual and formal gatherings. This skirt style suits taller women though and can be body-hugging and/or flowing. One of the more popular skirt types nowadays is the skort, which is a combination of shorts and skirt. It's designed as a pair of shorts with a piece of fabric on top to make it look like a skirt. This is ideal for active women who are on a casual outing. Then there's the full skirt which looks great on all body shapes. Its length makes it adaptable so that women can wear them casually and formally. It's best paired with a fitted top tucked into a waistband.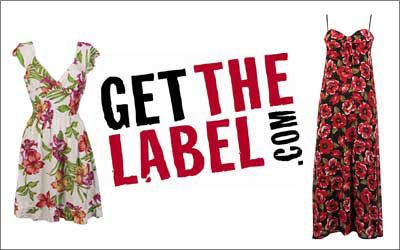 An online store where you can purchase all these beautiful skirts is Getthelabel.com. The company began in UK and has been in business for 4 years, continuing to grow and evolve. They started with a range of 300 product lines and now have over 4,000. The company's heritage lays in leading sports brands. Getthelabel.com is a division of Top Grade Sportswear Limited and a subsidiary of JD Sports Fashion Plc. Their goal is to provide high street fashion from top brands at affordable prices. They offer a wide variety of items for men and women such as tops, shirts, knitwear, coats and jackets, trousers and jeans, skirts, polo shirts, shorts, footwear and many others. Available brands are Adidas, Converse, Under Armour, Timberland, Ralph Lauren, Nike, Kickers, Eastpak, and Levi's among others. Getthelabel.com now ships to over 50 countries.
September 16, 2015

In a wedding, the bride is definitely the star of the occasion. All eyes are on her and the groom. However, she is not the only one who should prepare and dress well. The mother of the bride is also an important part of the whole wedding event. She should look her best because she is going to give away the hand of her daughter forever to the man of her dreams. She may have some doubts about finding the right dress for herself but because of the many online stores for wedding outfits, that is not a problem at all.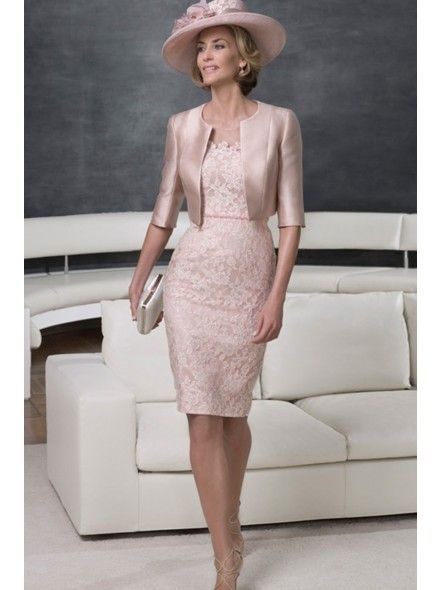 Among the many online stores where cheap mother of the bride dresses are available, Landybridal is one of the leaders in the business. Established more than 15 years ago, their specialty is the manufacture of wedding dresses and special occasion dresses. They sell products both on wholesale and retail. They sell a wide selection of high quality and low-priced wedding gowns, bridesmaid dresses, flower girl dresses, mother of the bride dresses, special occasion dresses, wedding accessories, wedding favors, men's formal wear, shoes, gifts, bags, and boxes.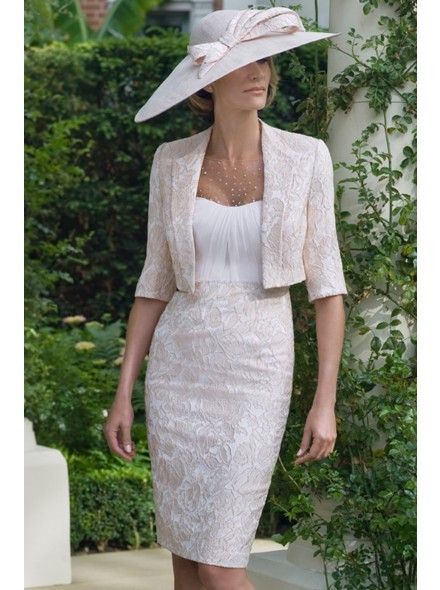 Landybridal offers elegant mother of the bride dresses tea length for sale. There are so many to choose from but there is actually a way to narrow down choices. Shop by category, price, shape, length, fabric, back style, neckline, color, type, sleeve length, embellishments, and waist. The mother of the bride does not have to look frumpy at all.

As a treat, Landybridal has an ongoing sale which started Sept. 11 and will last until Oct. 11, 2015. Save $20 on all mother of the bride dresses for styles starting at $76. There are also dresses that can be bought for up to 60% off. Visit their website and see for yourself the many stylish and sophisticated mother of the bride dresses for sale.