October 3, 2014
Though  I am not really into any kind of parties but I need to admit the fact the living here where I currently resides is, parties are just usual. Hence, I need to adapt for me to be in and be fits to the country's custom. Recently, Me and my family had been invited to attend an specially occasion from our very special family friend. It does made formal, so we needed to wear an attire that is suitable to the party. I got myself an mini chic dress that has an strip patterns on it. I simply liked it because it's really comfortable as I wears it and the patter itself can gives an illusion that can makes me quite skinny. Look on the photo on top, what do you think? do I look quite slender?
I've bough the dress online for 20 USD and shipping fee is included, pretty cool right? because I cant imagined that there was an great finds, like this chic mini dress am wearing, that is inexpensive and yet the quality haven't compromised at all. I'll blog up soon on where I did bought it for you to check for yourself on how great the store is. Meantime, let me finish this off because I needed to off for work now. I'll update this post pretty soon so please, keep on checking! Thanks!
September 1, 2014
Though life is really exhausting and full of stress but yet  I see to it that I can relax and releases the tension having inside me by hitting the gym once in awhile and sweats off all the frustrations. I know you're doing the same thing as you going through some tough times along your way. And am telling you, it does really works and helps me to think positively after the intense workouts. This is me heading to the gym though I was looking quite well in here but my mental states aren't that focus hence I really needed to sweats off and got back up on my track afterwards.. hehe by the way, the sunnies am wearing here are from the company I used to work with in the past, but bear with me, because I forgot already in which online shop it's belongs.. hehe Okay, that will be for now and please keep on checking me for more fashion news and updates..
August 2, 2014
I've already feels the cool breeze air passing through when every time I went out. I think winter is really fast approaching that is why I am thinking off to change my wardrobe now into appropriate ones. Good thing, the one company I used to work with for their campaign before had sent me out this coat winter jacket which I truly appreciate at this time of the year. I'd feel comfortable when I wears it and the weight wasn't that heavy like to the usual winter jackets available today out there, plus,. it does have this fur that can help a lot to feel more warm and yet you'd still be looking fashionable on it.
The jacket is ranging to 20-30 usd, if I am not mistaken, from their online shop, sorry I can include out their link here since I aimed to do an update post without any links linked to this post, hence I hope you can bear with me. It is pretty reasonable right? than having yourself some branded ones that has the same quality but the price ranges will surely gotta hurt your pocket.
Alright, I think I need to finish this off because I need to run some errands now that are waiting for me to be done earlier today before the sun will bids goodbye..hehe Okay, I look forward on your next visit to the site and reads what kind of topic/s that's keepin' my interests in…
July 6, 2014
When it comes to my own fashion. I am more to apparels than to accessories, though I got myself various of accessories but I dont invest that much to it since I prefers to have these clothes that I may surely to have them for longer times or good years. I know accessories are must-haves as well if you really wanted yourself to be looking chic and fashionable. But if I buy them expensively, I'll rather buy myself one coat for this winter season, right? that why merely I ended up getting such great finds than to these accessories. But luckily, I got an sponsor who is giving me these fancy accessories I'd needed for free but of course in exchange of my honest review. Well, I think we're both benefiting on this, right? hehe They've sent me the one bracelet on top and these 2 below..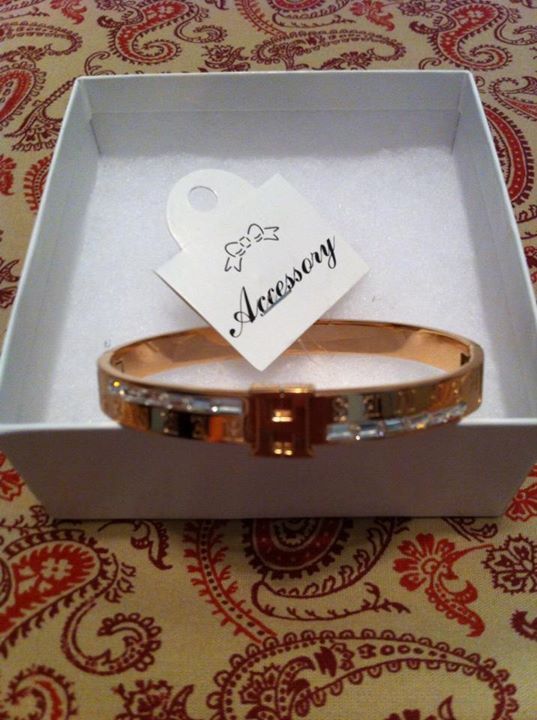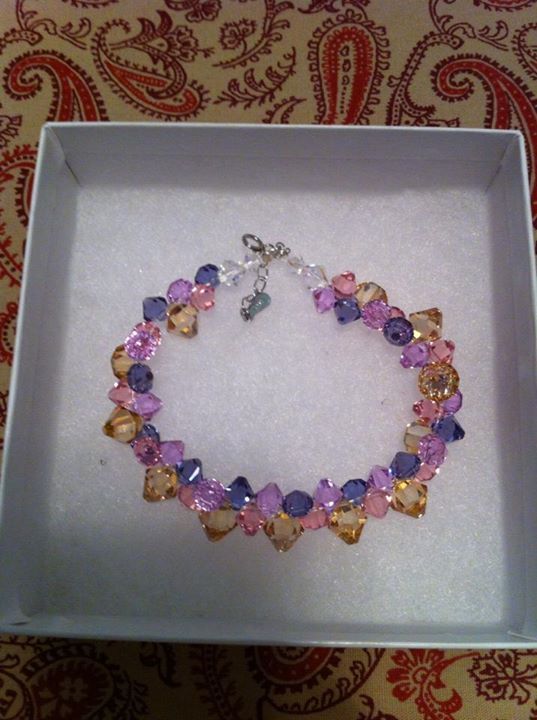 I honestly more like the one on the very top. Because it has an quirky designs, plus, it can goes well in any styling Ive got, I think, it suits well in any casual and formal wears. All these accessories are from bellast and I might soon hold an giveaway contest here for you to experience, as you won, on how to shop on their site and chic their each finds there..
July 2, 2014
;
I am not an celebrity nor at least an famous fashion blogger. Though, I simply loves to shared with my own opinion regarding fashion and let other people know on how beautiful the life is by wandering these beautiful places Ive been to. And yet I am not that influential online where companies are eyeing for me and to my blog and sending out all of these lovies. I think, they'd simply loves on how I can able to promote their each product through my honesty and pure review..hehe I dunno, I am also wondering why I used to got some great offers along my way..
Recently, the online shop called romwe.com had contacted me for further collaboration. And of course, I say yes to them since each of their products are really speaks to my style and in trend. So – yeah! I'd just made one promotional content for them that Ive been posted out on my other site and in-exchange they've gave me these, see the photos above. One pull over that has an kitty print on it, which I really adore, and the lovely pink-ish blazer coat that can get along in any top I'd decided to paired with it. Plus, they also sent me this chic bracelet that is perfectly matched to the blazer. Yes! that;s how generous they are, wait! they also gave that tiger print belt that can goes well in any shorts I've got.
Their items are ranging to 20-up usd and they offers an free shipping worldwide too with a minumun spend of 20 usd. Check their site today and see for yourself on how chic and fashionable their items were.
June 10, 2014
When it comes to fashion. I think the most necessity was these sunnies. Because sunnies is very versatile, functional and useful for our daily living. It can be an protection as well to the sun besides on it being an fashion piece. Also, this was the most cheapest among the other fashion finds available today in the market. Though, there were some expensive ones from the high-end fashion brands but moreover, sunnies are the ones inexpensive as you all know on where the best store to shop.
Recently, this sunnies online shop had contacted me again to do an review for some of their sunglasses and they've sent me out these aviator type of sunglasses, plus, some vintage inspired one that you may see on below's photo. I am so fortunate to have all of these for free and enjoy all of them in all year seasons. Yes! we can wear sunglasses even to winter because it can helped out spiced up the total outfit we're trying to pull off. Hence, let all have our sunglasses today and create your own fashion statement to it.
I dont often wear these sunglasses because they're not that fit on the shape of my face. And I think, as you buying your sunglasses online. You'll really have to consider the shape of your face first before getting the sunglasses on your shopping cart. Because it may not look so good to you as you got the wrong one based on your face type. That is why knowing your face shape first is really a must!
June 7, 2014
Firstly, forgive me on the inequality of the photo because as you can see it, I am just the one who took it by myself..huhu too bad there's no peeps around that time when I took this. So – yeah! I got all the items am wearing from different brands and online shops  for free in exchange of my honest opinions and reviews about to each items I've got.
The mini chic dress is from the wedding type online shop that I haven't remembered their shop link, bear with me then, since it's been a year a guess when I got this lovely dress. But anyway, Ive already posted up my review regarding them on my other site so nothing to worry about on my end at all since Ive done my part on promoting them way back time..hehe Because I aimed to update this blog with my personal stuff and without any company's link included on each post I make. I hope the company will understand that as they accidentally stumbled upon on this site while reaching over the web..
Secondly, the earrings and the bracelet am wearing are from the shop bellast.com they gave me an coupon code worth 200 usd for me to experience the on how to shop on their awesome shop. And I must say, it really does this convenient. Because their online shop is easily to manage plus their each items are well categorized that cant make a hurts on your eyes as you lurk around.
And lastly the phone case is from the nearby store here where I currently resides. They just emailed me and found out that I was 10 steps apart so they've decided to invite me over and pick the item I wanting for, of course, to make my review afterwards.
June 4, 2014
Looking fancy and chic on my rosy MK watch from the online shop called ShopBop.com. Actually, they just sent it out on my way for free in exchange of my review on our other site. At first, I really cant believe it that someone's company are willingly to send over an premium item like this one to their blogger. And without hesitation they did it and I am so luckily to have it without me spending a single penny on it. I really love the brand Michael Kors because each of their items from accessories, bags, and down to their clothing are really quirky and the materials that they've been using are indeed in quality which may assure to the item to be lasted for some good years.
Shopbop.com is an online shop where you could buy off all the chic and trendy pieces for women. They did got all just for your convenience. And not just that, because they did offer an free shipping worldwide too as you spend at least 50 USD for your items, if I dont mistaken.. Also, they did caters some men's fashion pieces and brands as well. However, they'd separated it out to their other site called EastDane.com because the company wants their consumers to get less stress once they'd checking out their items over their online shops. Hence, they've made it that way.. Pretty cool, right? so – what are you waiting for folks? Go shop today and be eye of many by simply wearing those great items from shopbop.com and eastdane.com.