October 30, 2014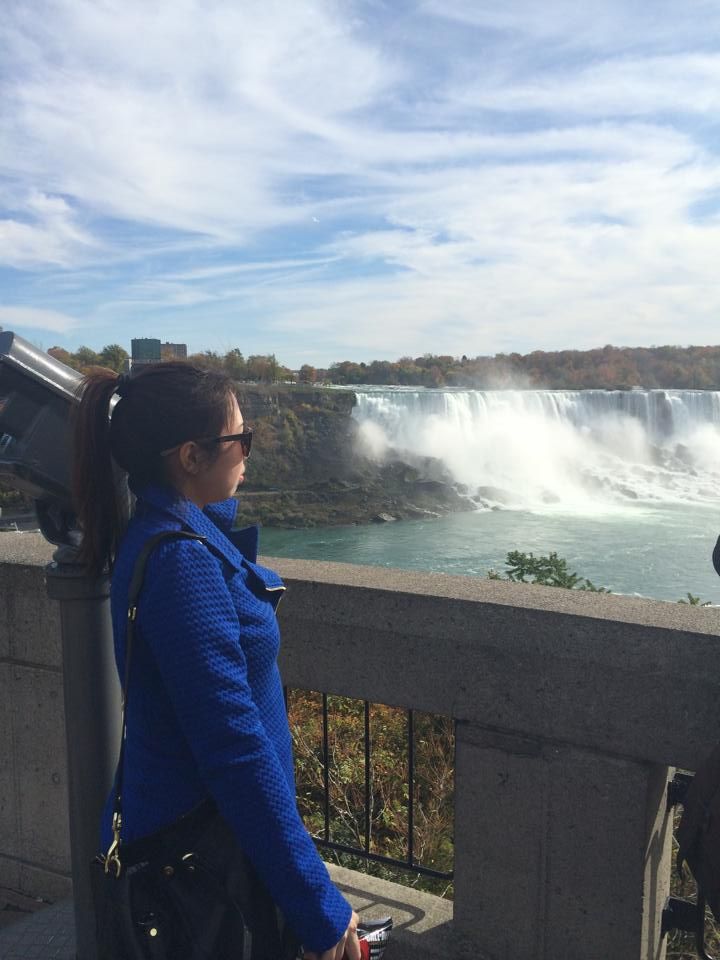 Surprisingly, me and my husband got an unexpected vacation leaves to the company we're currently in. And since we haven't been to Canada at times. We've both decided to pay a visit most especially in the awesomely God's made, the Niagara Falls. Ever since I immigrated to the state, I had the dreamt to visit and see personally on how great this famous falls is. And no doubt, it is really beautiful and refreshing and it does helps as well to vanished all the stresses I got from work.
Once in awhile, it is really better to spend time and have a vacation together with your loved ones. Because this can help the relationship to gets more stronger, Plus, you can learn to know more about each other, right?. That is why I am thinking off to have at least one out of the country vacation each year and for me to wander more that I'll of course share over this blog. You may see some of the pictures below:
Look, that's really a breathtaking moment.. I was kinda  halfhearted when I stood over there because I got a feeling that the platform might broke unwillingly and yet I managed to have a great shot in it..ehhe Yes! for the sake of this blog I gotta do it though inside me is telling me to run away towards where my husband is..ehhe But it's a fun experience anyway.. Okay, that will be all for now and please keep on checking me here for more updates.