January 11, 2017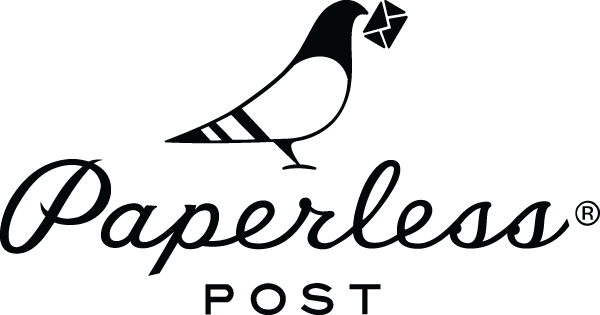 Receiving a greeting card or even just a note from a loved one always brings a smile to my face. I sometimes prefer this to receiving a gift because it's more personal and reading words that I'm sure are deeply and strongly felt is definitely a special moment. It doesn't really matter if it's a traditional card or not. Nowadays though, an online card is more popular because of factors like price, convenience, accessibility, practicality etc. You don't have to go to a bookstore to buy one but instead, make one with your own design. It's also faster since you can send it in a matter of minutes and the recipient will receive it right away. This is convenience that everyone can take advantage of, provided by modern technology.
Having said that, what better way to send cards, such as baby shower invites, than through Paperless Post. Launched in 2009, they help create online and paper stationery that shows your individual taste. Their unique, customizable designs as well as efficient and useful online tools make it easy to communicate expressively on whatever the occasion may be. Amazingly, over 85 million cards have been sent by Paperless Post users. Customers can choose from categories like Christmas Cards, Holiday Parties, Online Invitations, Online Cards, Paper, and Wedding.
Their vast collection of personalized online and paper baby shower invitations have certainly made the parents-to-be's decision to choose which card to use harder. There're animal-themed and Disney invitations as well as baby shower invitations from lifestyle brands, independent stationers, and even fashion houses. Paperless Post have also designed invitations for specific shower themes including twin and triplet celebrations, gender reveals, book showers, and baby clothing swaps. Once you've decided on the design, their online design tool will help personalize the invitation according to your specifications. Whatever color or font you like is up to you. There's also an option to upload your own design. As for online invitations, they have an attendance tracker that'll take note of the guest list, RSVPs, and collaborate on activities, games, and gifts. You can even combine the shower's registry into the event page if you want to give your guests a jumpstart on the gift-giving. Check out all these wonderful features and more at Paperless Post.