October 30, 2014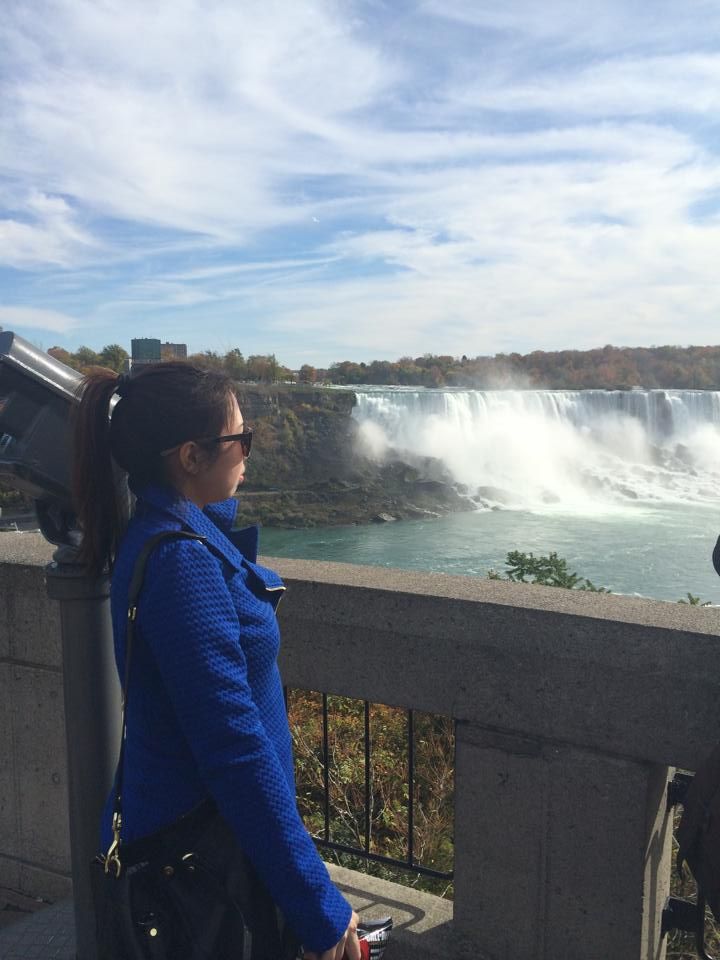 Surprisingly, me and my husband got an unexpected vacation leaves to the company we're currently in. And since we haven't been to Canada at times. We've both decided to pay a visit most especially in the awesomely God's made, the Niagara Falls. Ever since I immigrated to the state, I had the dreamt to visit and see personally on how great this famous falls is. And no doubt, it is really beautiful and refreshing and it does helps as well to vanished all the stresses I got from work.
Once in awhile, it is really better to spend time and have a vacation together with your loved ones. Because this can help the relationship to gets more stronger, Plus, you can learn to know more about each other, right?. That is why I am thinking off to have at least one out of the country vacation each year and for me to wander more that I'll of course share over this blog. You may see some of the pictures below:
Look, that's really a breathtaking moment.. I was kinda  halfhearted when I stood over there because I got a feeling that the platform might broke unwillingly and yet I managed to have a great shot in it..ehhe Yes! for the sake of this blog I gotta do it though inside me is telling me to run away towards where my husband is..ehhe But it's a fun experience anyway.. Okay, that will be all for now and please keep on checking me here for more updates.
October 3, 2014
Though  I am not really into any kind of parties but I need to admit the fact the living here where I currently resides is, parties are just usual. Hence, I need to adapt for me to be in and be fits to the country's custom. Recently, Me and my family had been invited to attend an specially occasion from our very special family friend. It does made formal, so we needed to wear an attire that is suitable to the party. I got myself an mini chic dress that has an strip patterns on it. I simply liked it because it's really comfortable as I wears it and the patter itself can gives an illusion that can makes me quite skinny. Look on the photo on top, what do you think? do I look quite slender?
I've bough the dress online for 20 USD and shipping fee is included, pretty cool right? because I cant imagined that there was an great finds, like this chic mini dress am wearing, that is inexpensive and yet the quality haven't compromised at all. I'll blog up soon on where I did bought it for you to check for yourself on how great the store is. Meantime, let me finish this off because I needed to off for work now. I'll update this post pretty soon so please, keep on checking! Thanks!