February 28, 2015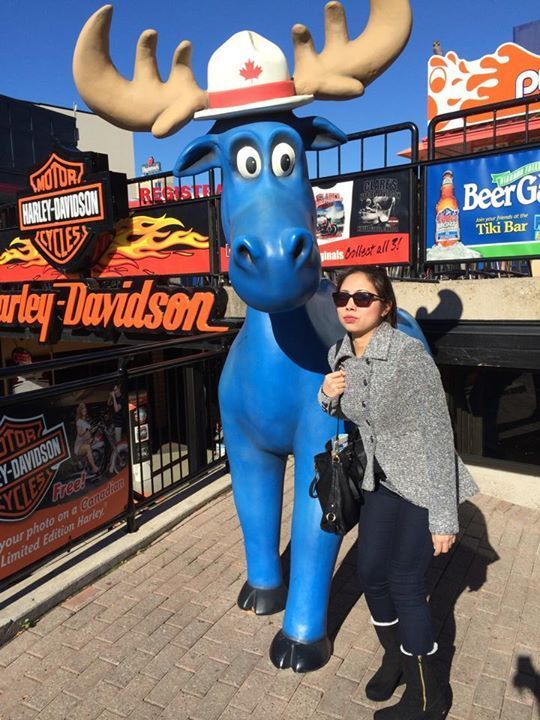 As you my avid follower or just used to check me out here you'll probably know that I really loves sunny day and summer season. Because as this time, I can wear off my sunglasses at no time. Yes! I love sunnies the most and I cant live without it for sure.. ehhe Recently, me and the husband went to Canada for a short vacation, 3 days, though it's still winter there but yet the sun goes rise up bright, I dunno what's that happening to the weather there – I've found it quite unplesent and bipolar weather. Or I am not just used to this kind of weather they have..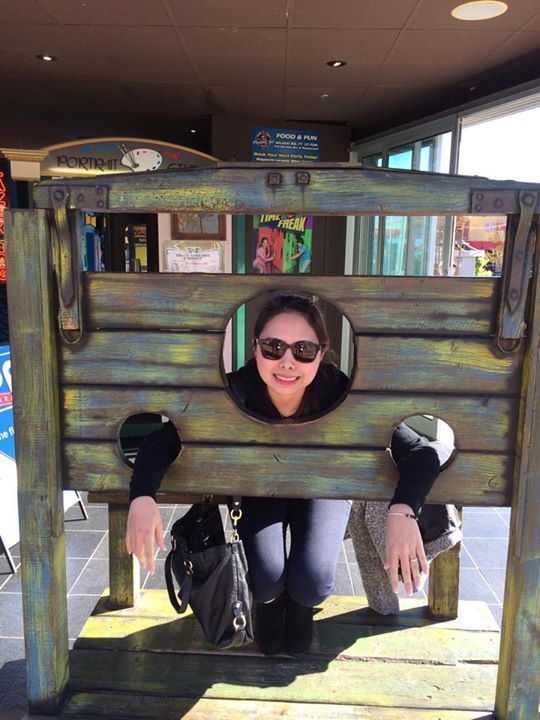 From Buffalo airport, we drove off to Ontario Canada and our first stop was this Ripleys believe it or not. We got an fun times here because all we can see was these quirky stuff which can you make amused, look how I enjoyed there.. 🙂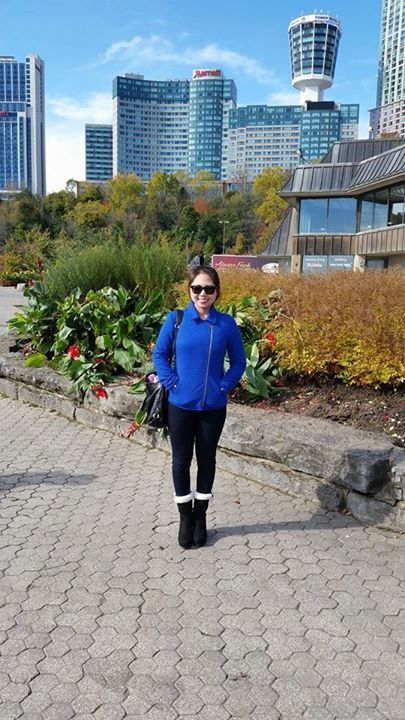 And after we wandered on Ripley's believe it or not. We've decided to go on hotel for check-in and got an nap at least for us to gain back energy for a night city tour.. Here's the photo on mine outside the hotel, before we check-in, and still am rocking with my sunnies.. Hence, if you are into sunglasses business and wanting me to review your best sunnies. Just dont hesitate to get me on line and I'll be happy to talk to you for further details about collaboration and stuff. heheh
Okay then, that will be all and please keep on tuning in for more travel and fashion updates. Thanks ~~
February 27, 2015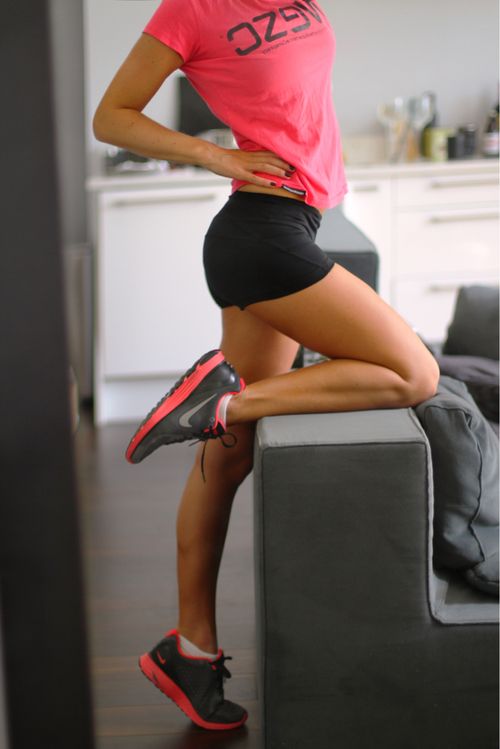 Caring for ourselves can often seem like hard work. All those trips to the gym or the endless aerobic exercises religiously performed in front of the TV; giving up chocolate and potato chips because we know they are just food for fat; and buying products that are supposed to rejuvenate our skin and other such impossible miracles. We need to change the way we think about our bodies, because caring for them can be fun.
Make it fun
Looking after our bodies has to start from the inside, and yes, this does mean eating more sensibly, especially if the goal is to lose weight. However, even though some of your favorite food is suddenly a no-no, it does not mean that you cannot still enjoy your food. Food has become a fashionable business and it seems that almost every week there is a new cooking book available that promotes food that can be cooked fresh and fast, while maintaining a high nutritional benefit. Invest in one of these cooking books, and be sure to choose one that has recipes for food that you find interesting and actually want to eat. Keep in mind that a little bit of what you fancy does you good, so if you want that cream cake, have it. Just make sure it is only one serving and not several.
Exercise is the next step following a better diet, and this is where we can all start to groan and lose motivation. The best way to tackle exercise is to take up something that you find enjoyable, so that when you perform a particular activity it does not feel like exercise. For example, if you hate the repetitive nature and high intensity of aerobic exercise, but enjoy the variety of moves and tempos that tennis offers, take a few tennis lessons. This is still exercise but you are doing something you enjoy rather than something that feels like punishment. If you are new to exercising, take it easy and start with walking to get you into the swing of things.
Increased physical exercise may lead to a few aches and pains, particularly at the beginning of any new exercise regime, so it is important that you care for your body after your exercise. For example, your muscles will become tired and your bones may even ache and feel fragile if you have been for a long run. It is important that your body is cooled down and treated properly at such a time, so it is a good idea to have a chiropractic massage, such as that offered by Healthquest Chiropractic. Consider your mind too, and take the time to meditate or even just practice yoga as stress relief.
Caring for yourself should not be viewed as a chore, and there are plenty of ways looking after your mind and body can be enjoyable while improving your quality of life. Just remember not to rush into things and that everyone deserves a treat now and then.
February 26, 2015
Paris: the city of romance. There are few people who would dispute Paris's claim of being the most romantic destination in the world, and couples from across the globe flock to its cobbled streets, bustling markets, and historic sites. If you're planning to propose to your partner, think Paris. If you'd like to take in some amazing sights, experience a little culture, or shop for the perfect gift for that special someone, then Paris is the perfect place to be.
Exploring Paris as a couple
Paris is a fantastic destination for couples to explore, with its architecture, culture, elegance, and charm combining to create a quintessentially romantic city – a place to get lost in the language of love. It helps that Paris has, at one time or another, been the home of a host of famous authors, poets, and artists; true ambassadors for all things l'amour. It helps, too, that everything in Paris is so culturally different to anything you'll find in the States; you'll feel a long way from home, and be able to get to know your loved one like never before. After all, there's nothing quite as romantic as making new memories together.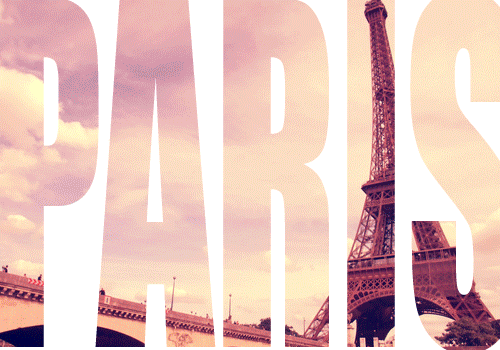 You're bound to have an itinerary of the places you'd like to visit while in Paris. Perhaps you're an art lover, literary enthusiast, or fan of decadent architecture, and want to take in the Louvre, the Sacré-Cœur, the Palace of Versailles, or the Luxembourg Garden. You may know very little about Paris, aside from famed sites such as the Eiffel Tower, Arc de Triomphe, and Montmartre, which offer breathtaking views of the city. However you choose to explore Paris, it's important to make the trip yours. The wall of "I love you" is particularly special, and features those three little words translated into over 250 languages; impress each other with how many you can say, or simply bask in the romance. Also, a Seine river trip is the height of romance and will allow you to explore Paris from the water and feel like the only two people in the world.
Making the most of the City of Romance
There are numerous ways to enjoy a charming stay in Paris away from the beaten track. Away from the busy streets and tourist attractions, Paris is home to so many treasures. Intimate bistros, fancy restaurants, open-air theaters where you can enjoy music and dancing, and street performers all add to Paris's charm. The places that you choose to stay will be influential in invoking those feelings of romance, and taking rest in a charming château or "appartement", with views across the river, will no doubt have you reaching for your lover's hand. Paris is a historical city, and every turn has elements of its past, art, and literature; what's more romantic than that?
Paris's place as a cultural hub in Europe, as well as the echoes of the past that follow you down its many streets, will tempt you to stay in France forever. Indeed, if you do fancy seeing more that the country has to offer, staying in a charming hotel in the French Alps is another fantastic way to enjoy each other's company and be drawn into one of the most romantic countries in the world.
February 26, 2015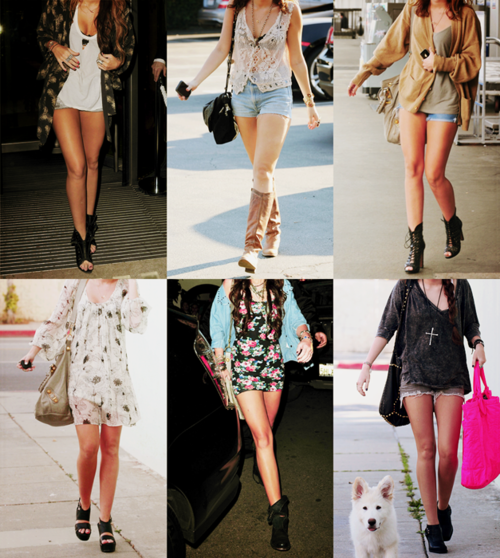 I know most of you gels are pretty much excited about the spring. Because most of you couldn't bear the cold of what the winter's bringing. But no worries because as Ive heard to the news spring season will probably start latter days of march but let's see on hows the weather goes. But before that, I think we should prepare ourselves first by having these cutie chic finds that can makes us looking gorgeous and fine.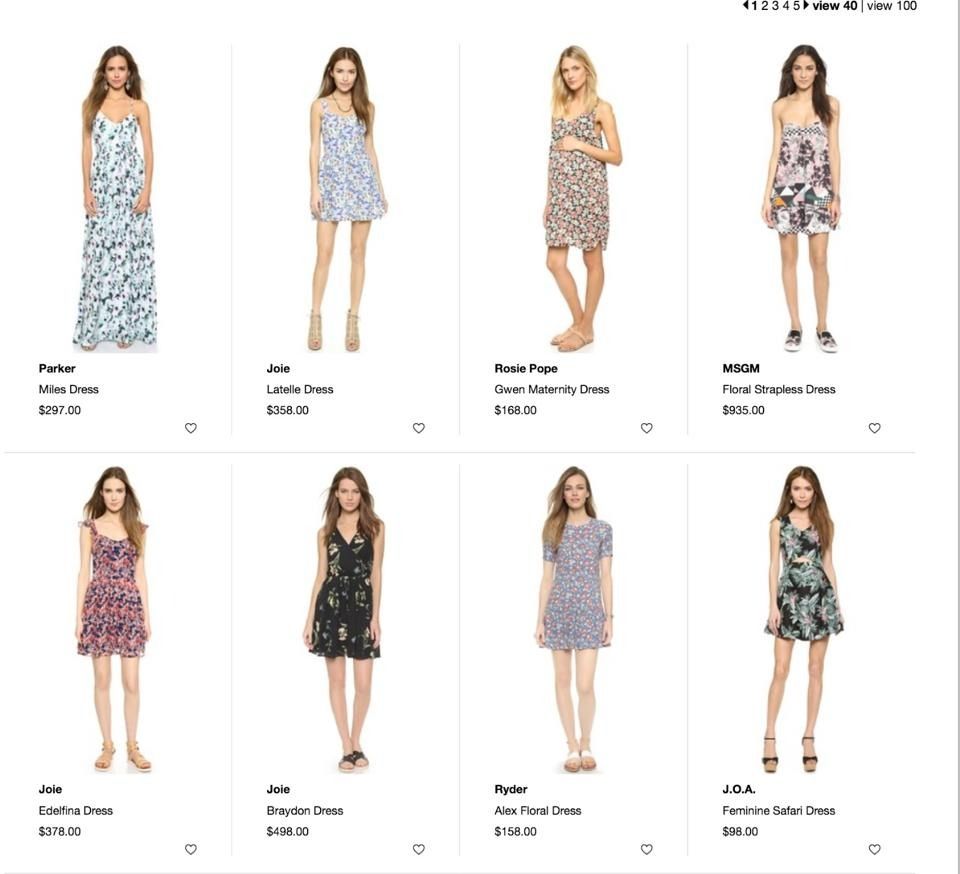 For this year, 2015, spring. I suggest you to have this floral type of dresses because it can light up the mood plus it is perfectly to spring because it kinda connect your styling to the weather where the flowers were starts to bloom again. Hence, we better have ourselves some of it, right? if you haven't know where to buy? don't you worry then because I knew one shop online that caters mostly all the well know brands in the market today with wide variety of selection where you can pick your spring finds. And the shop am talking about was this shopbop.com, my most favourite online shop above all.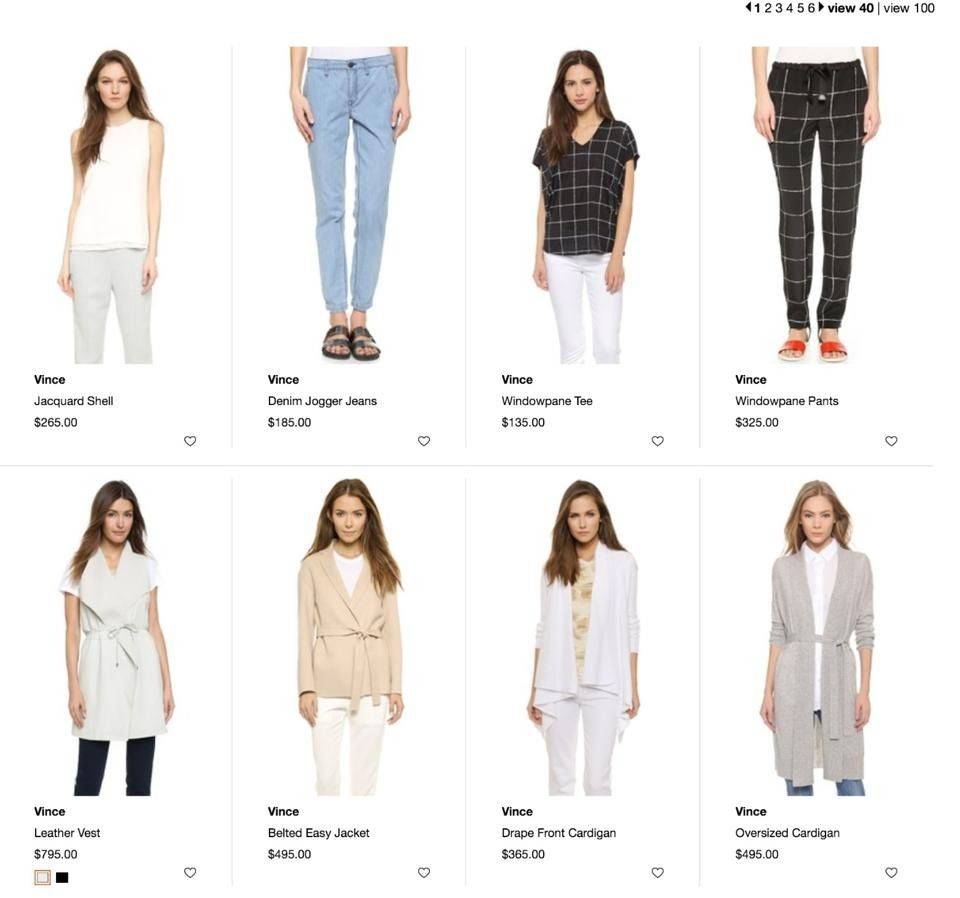 But of course, not all the gels are fond on wearing florals because other prefers themselves to any street wear or this minimalist kind of fashion. If that so, why not to try this Vince. Clothing that shopbop newest partner brand. heads up to the shop now and see what vince can offer. But am assure that vince can get your expectation because they all have these trendy finds thus all of their apparels are in quality..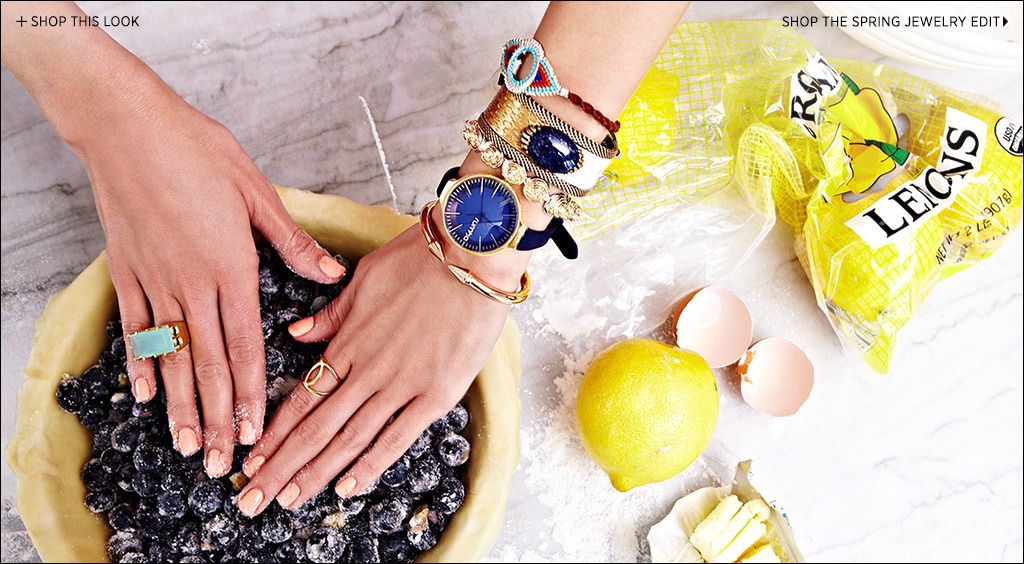 And as you picked your spring finds and to finish off the whole outfit you'd trying to pull off. You must have to have a great fashion accessories that can compliment on your total outfit. Actually, anything goes in metal are ones in trend hence try to find one that can suits on your taste..
February 25, 2015
If you like shoes as much as I do, then there are a couple of things that you need to know on how to buy one without regretting your decision and thus being able to use them for a long time. It is best to shop later in the day because feet "expands" during this time. If you are gonna purchase athletic shoes, try them on with a pair of socks that you usually wear. If you want an accurate measurement of your feet (in case you do not know it), measure them while standing since feet have a tendency to expand a bit when your weight keeps them flat on the ground. Make sure that all your toes can move freely inside the shoes.
How about when you buy shoes online which is becoming a common practice nowadays. It not only enables you to have access to all types and styles from top brands in just one click, it also lets you do all the shopping at the comforts of your home. One of the things to consider when you buy shoes online is the fact that you can have any size, color, or quantity you want without being restricted by what is in the store at the time. I often buy online and I must say there are a multitude of stylish footwear options at Zalora but this pair is my favourite.
There are a couple other things that you have to keep in mind like shipping charges. Some online shoe suppliers will offer free shipping or minimal charges if you order many pairs. Be sure to add shipping cost before you compare prices when buying shoes online. Also take note of the return policy so you can return or perhaps exchange shoes that do not fit and/or are defective without much difficulty. It is also best to buy from an online store that delivers goods within a day or two because you might need to wear those shoes right away. Best to keep them in hand.
February 19, 2015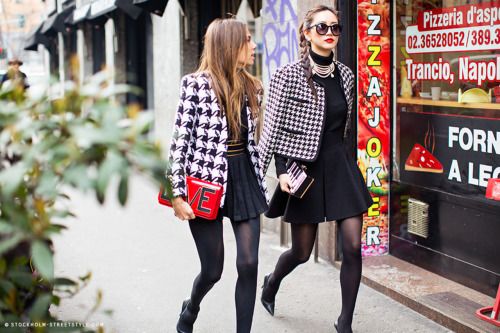 Houndstooth is one of the most easily recognizable patterns in fashion. Many of us have houndstooth pieces in our closets, but we rarely think about where this design originated. The design itself has several different names, including dogstooth and houndstooth check. Although it appears as many different color combinations, it's most commonly used in clothing as black and white broken checks that interlock and leave no gaps. This type of design is known as tessellation.
Origination
In a time when Scottish clans wore distinctive patterns to identify who was part of which clan in a battle, houndstooth was left clan-less. This didn't stop members of clans from wearing it in the fourth century, a time when war and fighting were all too common. In fact, wearing a houndstooth tartan, or woolen cloth, became a peace strategy between the clans.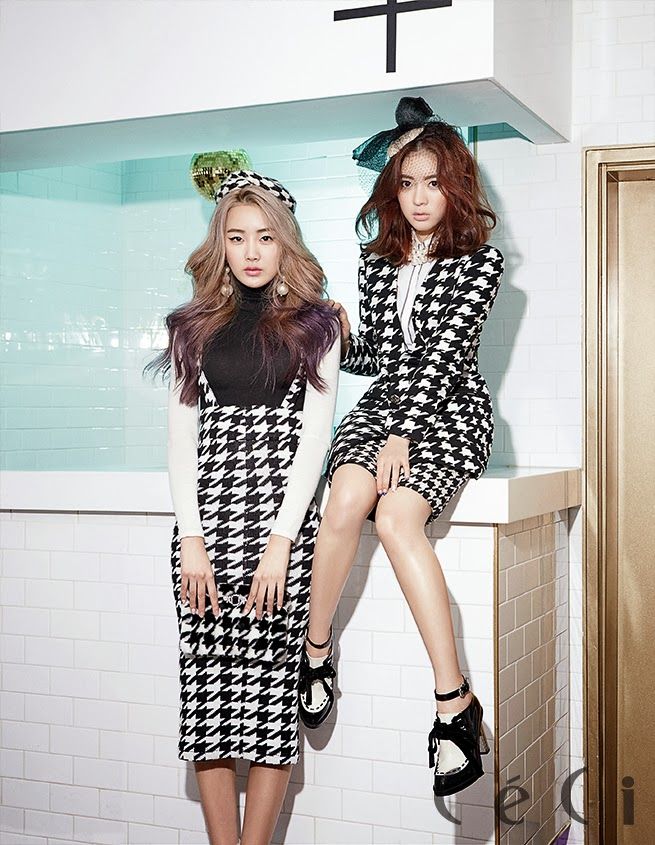 A Distinguished Mark
Although the pattern had humble beginnings, it was later used as a fashion symbol, signifying upper-class status. In the late 19th century, the design was used frequently in high-end women's clothing. By the time the 1930s rolled around, the pattern was also worked into designs for men's clothing, especially blazers and casual pieces.
Many people are likely to recognize the pattern beyond its Scottish origins, it is also commonly used in hats, such as the one that Sherlock Holmes dons in many of his depictions. Due to the nature of the design, it is also common to see houndstooth on the pants of chefs, since the pattern is perfect for hiding food stains and dirt.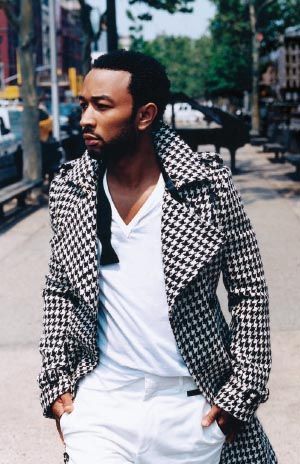 Sport Coats and Beyond
These days houndstooth still appears commonly in men's blazers and other suits. Women's clothing uses the pattern for dresses and more, both in large print and small print, which is often referred to as puppytooth. There are also many different types of products that use this design, including houndstooth ribbon, which can be used for anything from a headband to a belt.
A Design Here to Stay
Houndstooth has come a long way from being used on the battlefield. The tessellated design is recognized all over the world, and it still remains an indicator of high fashion. It's probably safe to say that if a design has been in some sort of use since the fourth century, then it is probably going to stick around for a while longer.
February 17, 2015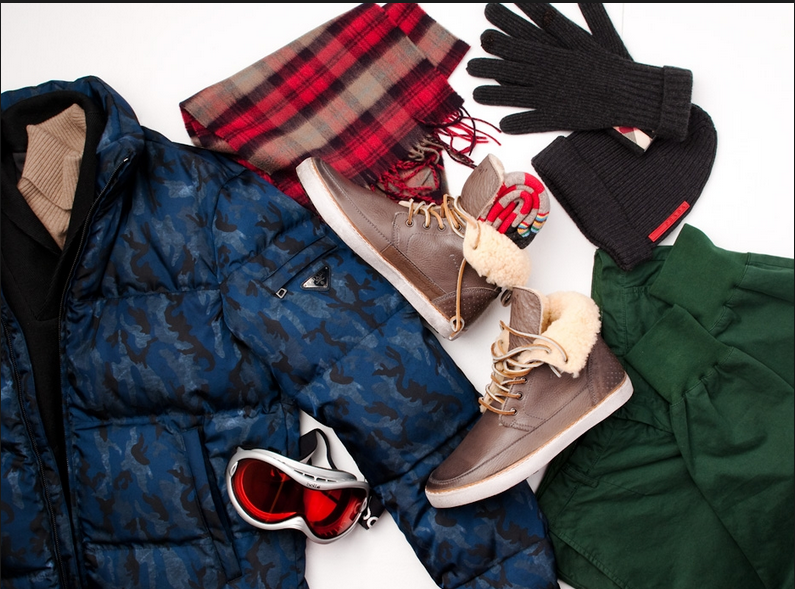 You know it's going to be cold, so you have probably thought about the obvious ski jacket and waterproof ski pants. You know you will need ski boots (if you need a new pair, there is a good selection of ski boots to choose from at Skis.com) and some good, thick socks. What else should you pack to ensure your skiing holiday is comfortable, safe and – almost just as important – stylish?
Helmet – a helmet to protect your head is a necessity. You can hire one from the ski resort or buy one to take with you. If you buy one, remember to try it on with your goggles to make sure they fit snugly together. Goggles or sunglasses will be needed to protect your eyes from the sun reflecting off the snow.
Any protective gear or knee braces, especially if you are planning on having a try at snowboarding.
Thermal underwear and long johns.
Layers – you will need at least two sets of base layers. Thin layers trap warm air, so pack plenty of tops that you can layer underneath your ski jacket. You can always remove a layer if you get too hot, but you will find temperatures drop extremely quickly when you are out of the sun. Lambswool or fleece are the warmest fabrics.
Socks – ski socks are the best because they offer warmth and are seam-free, so your ski boots don't rub your feet and shins.
Gloves/mittens – get comfortable ones that fit, and take several pairs in case they get wet.
Snow boots – waterproof with good grip for walking on snow and ice and wading through slush on your way to your accommodation, and/or a pair of walking boots for the evening.
Swimsuit – in case you get the opportunity to relax in a hot tub or Jacuzzi, or go for a swim to stretch out your muscles.
Sun cream – remember you will be high up in altitude and the atmosphere is thinner, plus the sun's rays are reflected by the snow, so you will need a higher SPF.
Toiletries and medicines – take plenty of lip balm to keep in your pockets, and moisturizer for a chapped face.
Comfortable indoor shoes or slippers – you probably won't be allowed to wear outdoor shoes when you are inside.
Jeans and hoodies for après-ski, or comfy jogging bottoms or pajamas to relax in the evening.
Travel adaptor – so you can charge phone or gadgets.
Foreign currency, passport, tickets, wallet, credit card, and proof of health insurance.
Other hints and tips
Remember that there is a weight limit for airline luggage allowance; wear your ski jacket when traveling to lighten the load; take travel wash with you for base layers and undies to reduce the amount you need to take. Pack clothes in plastic bags to keep them dry in case your suitcase is left standing on the runway in rain or snow.
Finally, when choosing your outerwear, don't be afraid of bright colors. It will help people to recognize you, and you needn't be shy because there will be all kinds of clashes and combinations when you get out onto the slopes. The most important thing will be that you feel warm and that you are safe and well protected.
February 17, 2015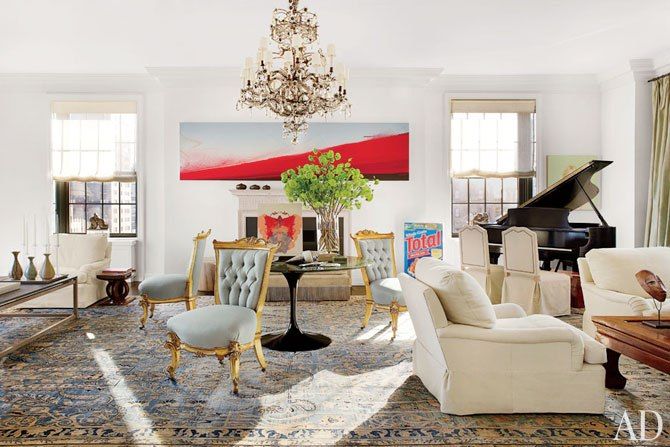 City apartments come in many different styles, and some lend themselves to one particular type of interior design rather than another. A studio apartment, for example, may suit the professional bachelor, while a large apartment complete with original features might be the choice of a family that appreciates traditional design.
Traditional
A traditional style of furnishing has undeniable elegance and will make your apartment welcoming and inspiring. To achieve a traditional look, you will need vintage rather than modern furniture, such as a Chesterfield sofa for your seating area, an iron bedstead for your bedroom, and a bureau or leather-topped desk for your workspace. To avoid a cluttered look, keep the walls light with a subtly-patterned wallpaper or cream paint.
Living in a tiny space
Many of us who have to live in a small space still want to be able to say they have a bedroom, a living room, a kitchen, and maybe even a dining room. However, many apartments these days are open-plan, so if you want different areas, you will need to make zones. You can do this by hanging curtains and screens, or even pieces of storage furniture, such as bookcases, to serve as room dividers.
You can also invest in modern furniture that has been specifically designed to capitalize on space. For example, if you only have one room, you can buy a pull-down bed that closes up to the wall when not in use – these come in a variety of sizes, from singles up to king-size. Drop-leaf tables that can be put up when needed are also a good choice for space-challenged apartments.
Airy and spacious
Other people may have airy and spacious apartments, but how do you make such a big space feel warm and welcoming? The first thing to do is dress the windows in an attractive manner to draw the eye to them and to warm the space up. Blinds are always a good choice and can be hung on their own or teamed with side drapes to create more of a feature.
If you have a lot of floor space, you should opt for larger furniture to fill it up. This is easily achieved with seating as there are plenty of sofas available that offer space for four people or more. It can also be a good choice to buy a sofa that has a chaise longue element to it. This not only gives another seating option but also gives a sofa a more interesting shape and can be used to zone a room.
If your large apartment is a converted industrial space, you could decorate it in the same theme, using industrial-style pendant lighting and wooden and metal furniture – the perfect choice for the urban dweller.
Whatever the size of your apartment, you should ultimately furnish it in a way that makes you feel comfortable and that you can live in, rather than focusing on a definite style that looks good but is less than welcoming.
February 16, 2015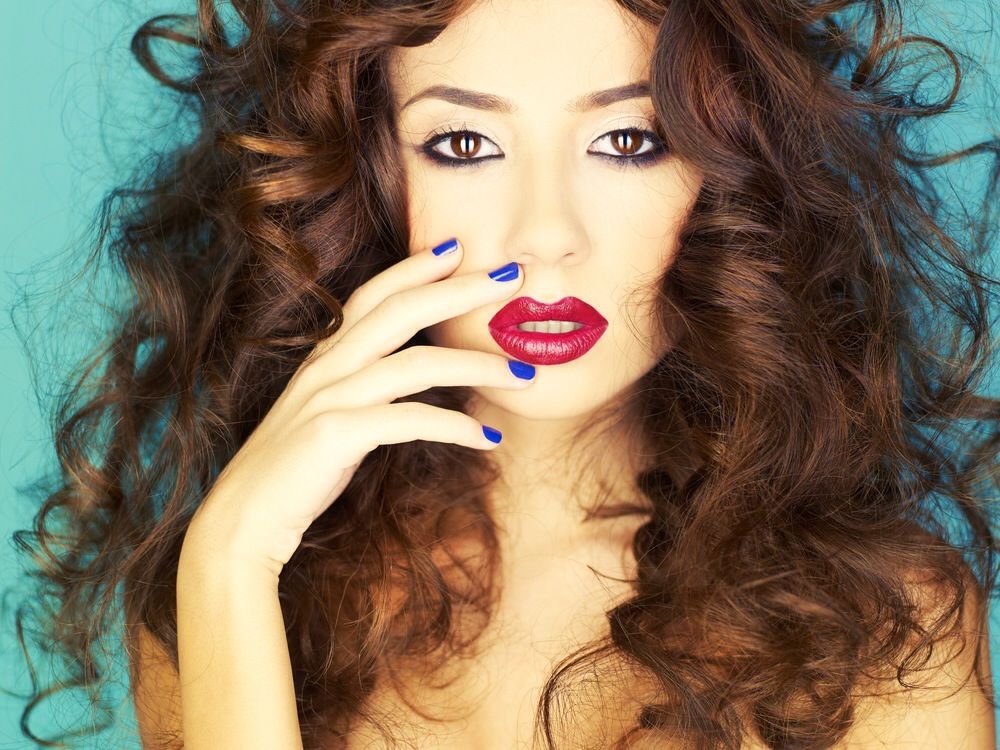 The hair is our crowning glory. We go to great lengths to have beautiful, shiny hair, so you can just imagine how people who experience hair loss, premature baldness, or suffer from a disease that prevents natural hair growth would feel. It dampens ones confidence. But there's really no need to worry since you can wear hair replacement systems or wigs. Even women with hair wear wigs for aesthetic reasons – one way of being transformed and looking more beautiful. Nowadays, you can buy them anywhere, even online.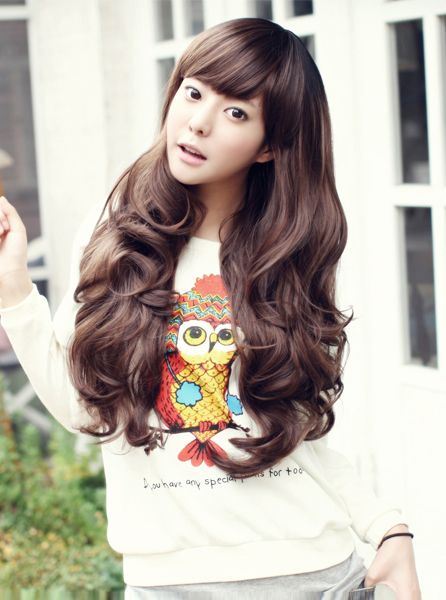 Hairbro.com manufactures Hair Replacement Systems that not only fit perfectly but are so natural-looking that you wouldn't mistake them for a wig. Established in 2004 and located in Qingdao, the world's largest hub of wigs producers, these wigs are customized and carefully hand crafted in just 4 weeks. Orders are received directly from the online customer who provides accurate head measurement (head size, head shape). They then fit high quality, original human hair from different ethnicities and goes on to make the Hair Replacement System by hand, keeping in mind the customer's requirements. The hair color should complement the wearer's skin tone. Style it just the way you want it. Another reason why Hairbro is preferred by many is because of their affordable products.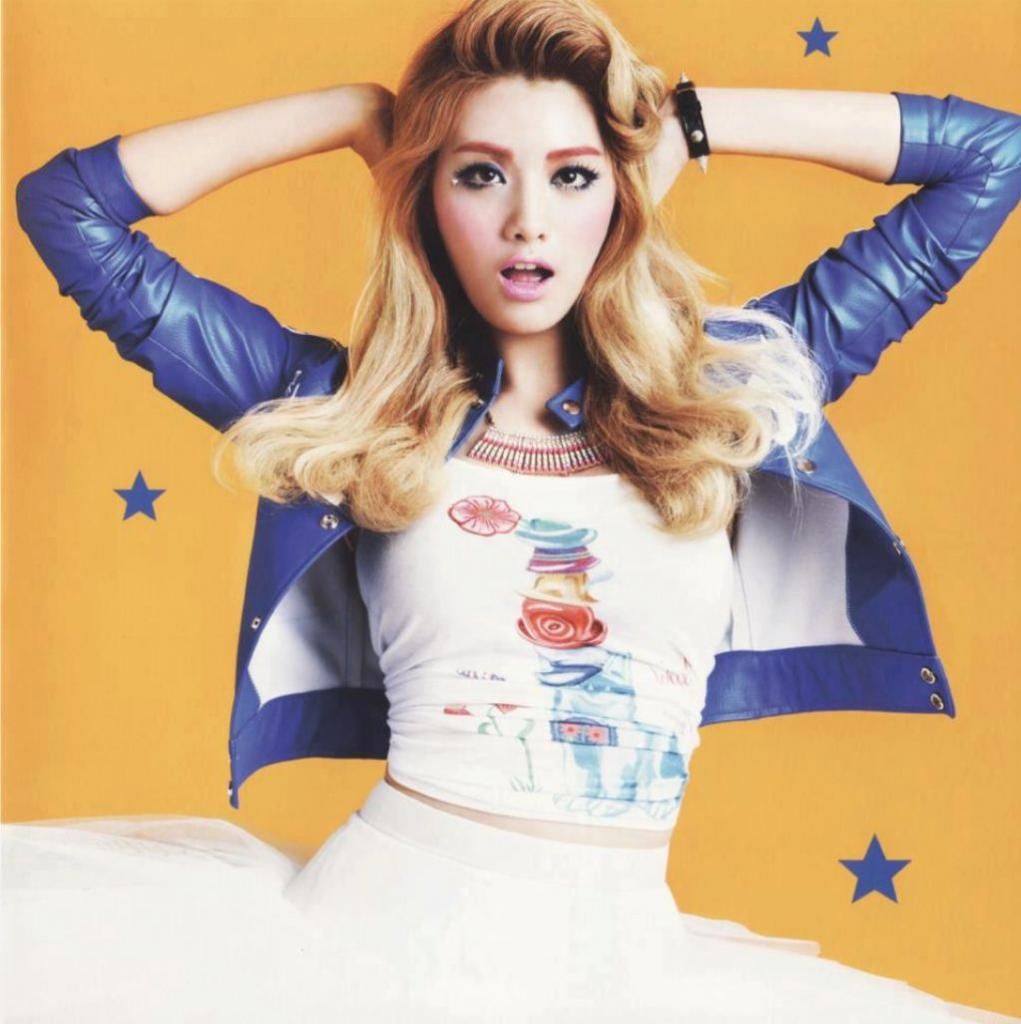 Buying wigs is easy because there're only two tabs to choose from: Men's Toupee (Full Lace, Lace Front, Skin, Conventional) and Human Hair Wigs (Full Lace Wigs, Glueless Full Lace Wigs, Monofilament Human Hair Wigs, Silk Top Lace Wigs, Celebrity Wigs, Custom Wigs). You can refine your search by price and hair texture. Check for yourselves how amazing Hairbro Hair Replacement Systems are. Their many years of experience in wigs production not only guarantees how perfect their wigs are but also how simple, easy, and safe it is to purchase from them.
February 12, 2015
February is indeed the month of love. Because world wide are celebrating the majestic love as this month's, February, comes. But as a man I knew you're thinking off on what you should give out to your significant other and since women are quite hard to pleased with in regards to things they'd love to have, most especially to their fashion, let me then help you to choose on which one is best for your girl..
Actually, a lot of things we gels are looking forward to have. There were these little things that we surely appreciates as someone gives it, most especially if its came from to our partner.
First, girls loves to have these hygiene kits and beauty kits such as: nail's set kits, make-ups, and neither service voucher in the salon, we surely appreciates this kind of thoughts, hence – you better check out the nearby beauty shops where you resides and ask for a set to the sales assistant and she'll be know on what to give you..
Another great idea for your women this valentines is, an wardrobe. Yes! girls are naturally vain and you can easily pleased them by handing them some chic clothes from sorts of brands available today in the market. And for that, let me listed out some of the brands that are on trends today which might your partner would love to have this valentine's day.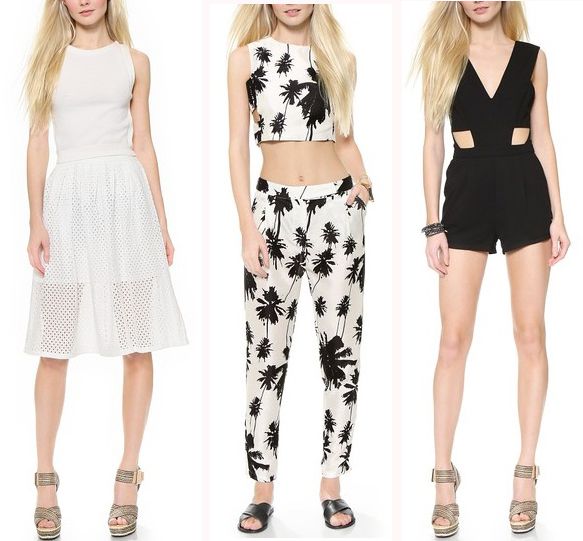 Asilio: http://www.shopbop.com/asilio/br/v=1/35521.htm
Asilio is one of the leading brand today when it comes to women fashion. Their finds are truly chic that can fits in to any girl's personality. Hence, this were the best brand, I think so, to your girl to have. Better to check this line on Shopbop.com for more selections.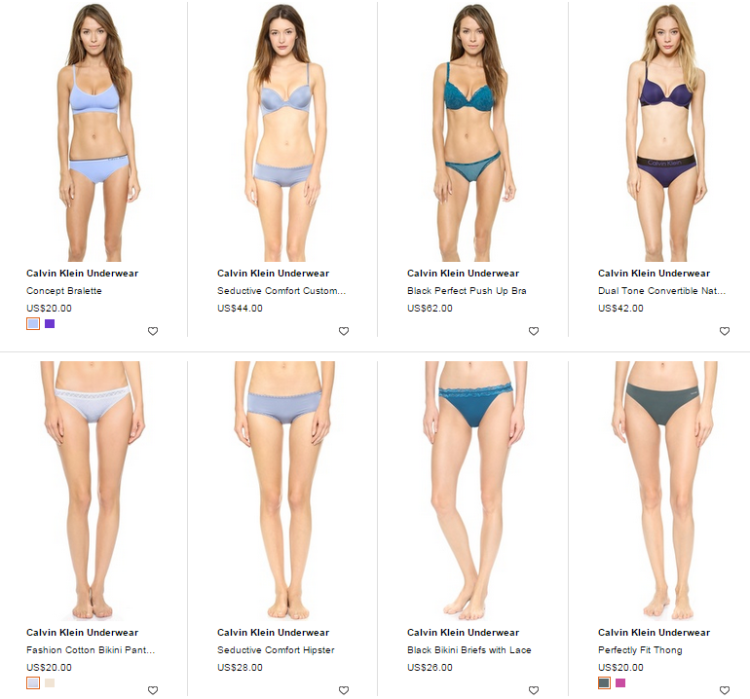 Calvin Klein Underwear on Shopbop
Though this is quite awkward to give, but I think you should try it. Because most of the girls are quite fascinated to have a great line of under garments thus you better pick some on shopbop for this kind. As I've heard CK is now on sale hence better to take advantage on this. I encourage you to visit the shop, Shopbop, now for your consideration..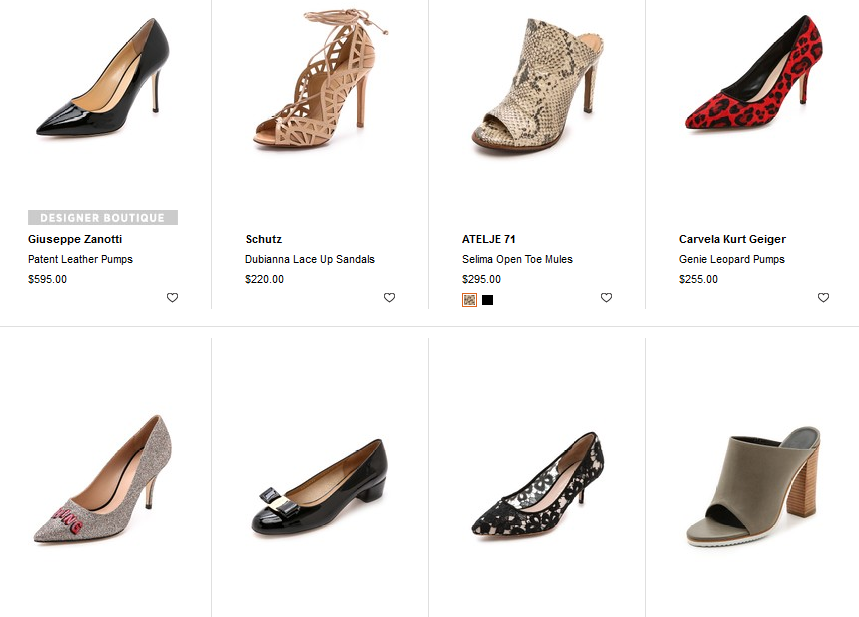 All Lovely Pumps On Shopbop.com
But of course, for the total wardrobe, you must have to have an killer shoes to complete the style and I suggest you to have this pumps. Because this shoes are ones appropriate for a date as you planned to go out on the night of February 14.
Yes! these are the great ideas gifts for your significant other for this year's valentine's days. And if you keen to have more, you can check out Shopbop.com for more selections..