September 30, 2019
Planning to book a Manila tour package? If you are, then you're in luck because Manila—and Metro Manila in general—remains to be one of the most visited places in the Philippines, so flight and accommodation deals are always available to travelers. 
Among the most popular tourist destinations in the city are Intramuros, the National Museum complex, and Luneta Park, which are all located in the older parts of Manila. However, if you're staying for a few days and would like to know what more this megacity has to offer, make sure to check out the destinations below, which are often missed or overlooked by travelers.
Arroceros Forest Park in Manila
Located in the Ermita district  is last bastion of forestland within the Manila city proper—the 2.2-hectare Arroceros Forest Park. Compared to other public parks such as Luneta, few Manileños even knew the park existed until news broke out that the local government was planning to build a gymnasium in its place. Fortunately, the new mayor was not in favor of the project, and in fact, plans to expand the park even further. Right now, you can visit Arroceros and its devoted caretaker, retired author Tony Magno, any time of the week.
Escolta in Manila
On your way to Binondo or Intramuros, do stop by and see what's new in Escolta. This boulevard lined with old art-deco buildings was Manila's center of commerce and the trendiest street before there ever was a Makati or BGC. Over the years, businesses closed down, their buildings sadly neglected. 
However, through the initiative of the private sector and now the local government, Escolta is in the midst of a revival. You can see this renaissance first hand on the ground floor of the First United Building, where the HUB: Make Lab curated flea market is located, as well as in the nearby Calvo Building, where a small museum showcasing old prints and bottles can be found.
Paco Park and Cemetery in Manila
This small circular park in the heart of the city is the final resting place of rich Spanish aristocrats who used to live in Manila, as well as 3 well-known Filipino heroes. Built in the early 1800s, The Paco Park and Cemetery features tiered wall niches that have crumbled into ruins because of natural disasters. But what remained was carefully preserved, resulting in some of the most beautiful and historic grounds in the city. At the center of Paco Park is the Roman Catholic chapel of St. Pancratius. Inside, the altar statues guard over the remains of governors and bishops, who ruled during the Spanish colonial period.
Yuchengco Museum in Makati
When most people think of museums in Makati, the first thing that comes to mind is the Ayala Museum. However, just minutes away, you can also visit the Yuchengco Museum, located inside the RCBC Tower on Gil Puyat or Buendia Avenue. The museum houses a permanent gallery that showcases the works of Filipino masters such as Juan Luna, Fernando Amorsolo, and Carlos "Botong" Francisco. What's more, you can also view their collection of memorabilia from one the country's most prominent families, the Yuchengcos.
Ninoy Aquino Parks and Wildlife Center in Quezon City
Many locals forget about this park because of newer and more popular nature attractions around like the La Mesa Eco Park. But this 22.7-hectare park also has a lot to offer visitors, such as its aquarium, botanical center, playground, and most importantly, its wildlife rescue center. Here is where rescued animals are taken care of and rehabilitated before they are re-homed or returned to the wild.
There are so many more destinations in this megacity that's worth a look. Don't miss out on them while you're in Metro Manila.
September 14, 2019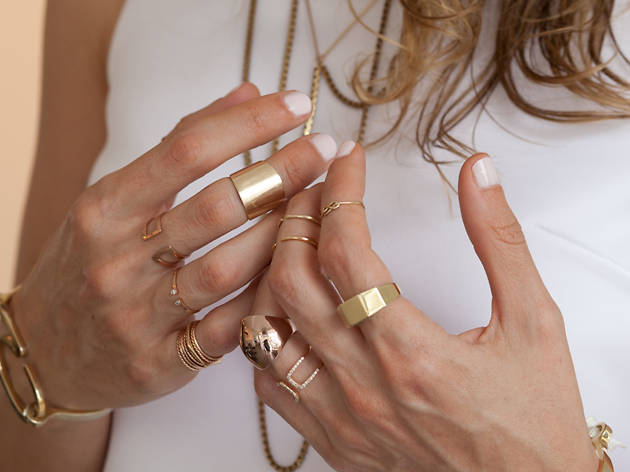 We all know that, when it comes to fashion, accessories and jewelries are the top of the line. Because these small pieces could make your outfit more stronger and in a way you may also create your own fashion statement by selecting the right jewelries that will compliment better to the outfit you are trying to pull off.
Today, let me share you some of the tips you that you can do to score some great deals on your fashion jewelries as you keen to have some in these coming days ahead. Actually, isn't that hard to find the accessories to wear especially if it was an Gold Necklace. Because there were a lot of reputable online stores available 24/7 that can assist you well on your needs. But if you were asking me though? if I will select an accessories? I think, I will go for the gold plated jewelries than to those regular ones, as these kind of jewelries will be lasted longer for sure and there shades will be faded like what the usual jewelries does. For all the fine set of jewelries you may check AURateNewYork.com for more selections of jewelries from necklaces, rings, bracelets and earrings hence you can pick the right one for you.
But if you are just on lookout for the cheapest jewelries that are still fine to accessorized? well, I may check Asos for that, as this shop offers a lot of accessories for both men and women. I actually bought some from them in the fast and I may say, mostly of the accessories I've bought are in quality though they are just around 5 bucks each.
And if you like some quirky accessories for your man? this shop called Eastdane.com has everything in stored, as well. And I did tried this shop already and as for services wise? I think they were also fine as they shipped out items in a very timely manner. Bottom line is, you can buy jewelries over online but just pick them only from the reputable and reliable online stores that has established their company well in the online industry.