December 5, 2014
The bride usually focuses on her wedding dress more than any other item in her attire. However, the bride should also pay attention to other items in her ensemble such as the veil because this is what makes a woman look like a real bride. The moment when a groom lifts the veil and kisses his bride is probably the most romantic moment during the wedding ceremony. The headdress plays a big part in the overall look of a bride. The veil remains the first choice as compared to a headband, tiara, or a hat. It comes in many designs and styles so picking the right one may be a bit difficult.
There are a lot of things that goes into your mind when you think about the veil like the length, color, and how thick it is. For the color, go with something that has the same shade as your dress or probably a shade lighter. The length of the veil should complement the design of your wedding dress and should not overshadow it. You should also think of how many tiers you want your veil to have.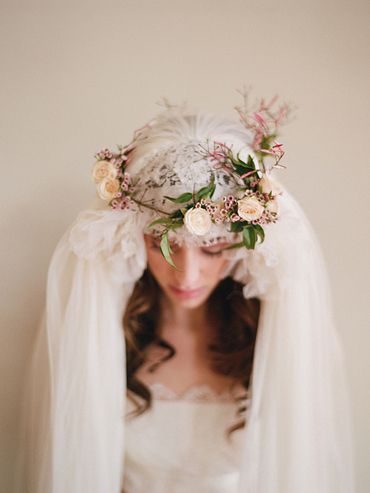 The bride should likewise think of the veil's fabric. Some of the most commonly used ones are Silk Tulle which is the most pricey and made of silk; Swiss Dot which is translucent; Chiffon which is non translucent but is soft flowing; Bridal Illusion which is the most commonly used fabric made of soft tulle made of 100% nylon; and Organza which is semi translucent.
Once you have made your decision as to what type of veil you want to wear for sure you will be the most beautiful bride in the world. For brides who want to shop at a one-stop bridal online store, you can do so at DressWe or JDDresses. They sell a wide variety of wedding dresses like lace wedding dresses, bridesmaid dresses, mother of the bride dresses, and flower girl dresses.