February 1, 2016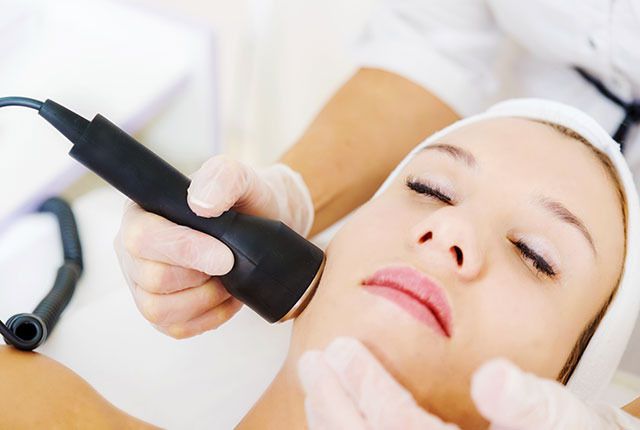 If laser skin treatments sound like exactly what you need to give your skin back its youthful glow, you aren't alone in that opinion. In fact, the procedures are popular among many people of all age groups. Here are some important facts you should know about them before you pick one.
They Are a Secondary Line of Defense
First, you should know that lasers are more or less a secondary line of skin defense. The simplest treatments for minor skin problems are creams, lotions, and cleansers meant to strengthen the skin. However, if those fail, it might be time to consider treating your skin with a laser machine instead.
Keep in mind that there are more intense treatments you could have for the most difficult of skin problems. For example, facelift surgery might be a good idea, if you suffer from severely sagging skin. Laser machines are generally better for treating more specific problems on a smaller scale. That's why they are considered a mid-range skincare procedure option.
They Are Specific But Diverse Devices
One of the things that makes laser machines so good at treating skin problems is that they are very specific devices. They are capable of delivering pinpoint accuracy, when the situation calls for it. Although, there are machines that can treat more widespread skin issues as well.
In fact, one of the things that you might not realize about laser medical equipment is that it is quite diverse. No two models are exactly the same. Some are designed to treat only one type of skin problem. Also, there are some that are better at treating specific shades of skin.
It's the fact that they are both diverse and accurate that makes them so popular. It means that, regardless of what type of skin concerns you have, there is probably a laser device that can treat you. It's only a matter of finding that device.
The Procedures Are Usually Very Fast
Another nice thing about laser appointments is that they don't usually take long at all. You could be in and out of the spa or clinic in only an hour or two. It's almost as routine as going to a regular doctor or dentist appointment. There's no need for the same level of preparation you would need for something like facelift surgery.
There Are Almost No Risks After Laser Treatment
Another important thing to know before you actually make your first appointment is that the risks are low. There's almost no pain during the procedure itself. The most common side effects are temporary swelling and redness, which usually go away after a day. However, blisters can occur sometimes, but usually only when the wrong procedure is performed on the wrong skin type.
As you can see, lasers can provide excellent skincare solutions. But it will take some time for you to select a treatment type. Once you do, one final thing to be aware of is that a single treatment probably won't be all that you need. You'll most likely have to go back for multiple appointments, but the results will be well worth it.