February 28, 2015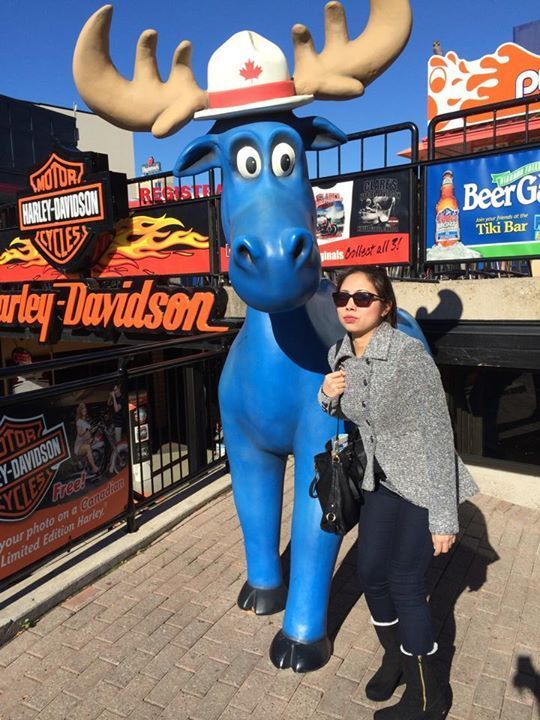 As you my avid follower or just used to check me out here you'll probably know that I really loves sunny day and summer season. Because as this time, I can wear off my sunglasses at no time. Yes! I love sunnies the most and I cant live without it for sure.. ehhe Recently, me and the husband went to Canada for a short vacation, 3 days, though it's still winter there but yet the sun goes rise up bright, I dunno what's that happening to the weather there – I've found it quite unplesent and bipolar weather. Or I am not just used to this kind of weather they have..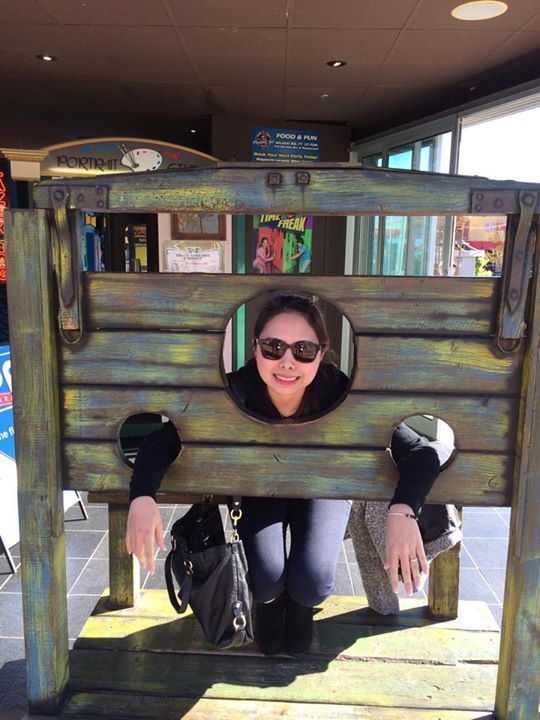 From Buffalo airport, we drove off to Ontario Canada and our first stop was this Ripleys believe it or not. We got an fun times here because all we can see was these quirky stuff which can you make amused, look how I enjoyed there.. 🙂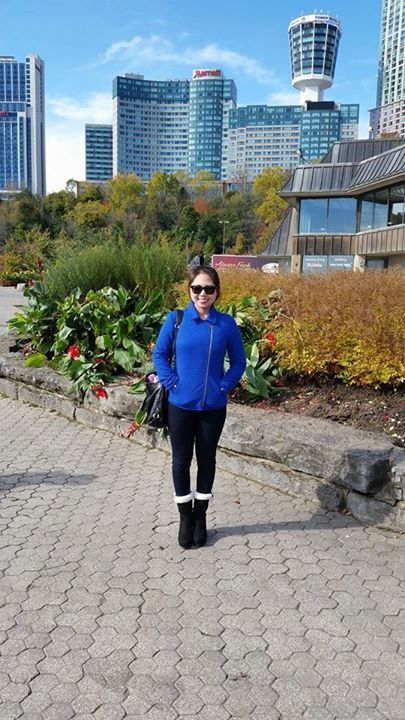 And after we wandered on Ripley's believe it or not. We've decided to go on hotel for check-in and got an nap at least for us to gain back energy for a night city tour.. Here's the photo on mine outside the hotel, before we check-in, and still am rocking with my sunnies.. Hence, if you are into sunglasses business and wanting me to review your best sunnies. Just dont hesitate to get me on line and I'll be happy to talk to you for further details about collaboration and stuff. heheh
Okay then, that will be all and please keep on tuning in for more travel and fashion updates. Thanks ~~
December 19, 2014
Brides naturally make a lot of effort and take a considerable amount of time to choose their perfect wedding dress not only because it is a once in a lifetime event but also because it is usually the thing that is remembered the most in a wedding. Furthermore, a bride looks more radiant when she is wearing a beautiful wedding dress which she can buy in any online stores. Online shops sells a wide variety of bridesmaid dresses, wedding dresses, mother of the bride dresses, and flower girl dresses. Apart from the dress, choosing the perfect wedding day shoes is also important.
There are many ways to select the perfect shoes and there is no need to follow a single recipe to do that.
You have to first consider the shoes that is appropriate for your wedding's setting. You certainly cannot wear stilettos on a sandy beach. Brides are increasingly choosing two pairs of shoes, elegant heels during the ceremony and a more comfortable pair for the reception. Make sure to test the shoes you have chosen before your wedding day to see if you are comfortable wearing them. You can also pick out shoes that go with your wedding's theme. Choose shoes that match an accent color. Shoes with rhinestones and other embellishments are suitable for a more formal affair.
Shop for shoes that matches your dress but do not go overboard. Do not be afraid to experiment with a pop of color since anything goes with white. There are things to keep in mind though when matching your shoes to your wedding gown. Try on your shoes with your dress to make sure that you will not trip over the fabric or drag the hem on the ground. Also ensure that the fabrics do not clash or else everything will look "off". If you have a short dress, wear high heels so as to look well-proportioned. Furthermore, your shoes need to match the overall feel of your dress.
December 5, 2014
The bride usually focuses on her wedding dress more than any other item in her attire. However, the bride should also pay attention to other items in her ensemble such as the veil because this is what makes a woman look like a real bride. The moment when a groom lifts the veil and kisses his bride is probably the most romantic moment during the wedding ceremony. The headdress plays a big part in the overall look of a bride. The veil remains the first choice as compared to a headband, tiara, or a hat. It comes in many designs and styles so picking the right one may be a bit difficult.
There are a lot of things that goes into your mind when you think about the veil like the length, color, and how thick it is. For the color, go with something that has the same shade as your dress or probably a shade lighter. The length of the veil should complement the design of your wedding dress and should not overshadow it. You should also think of how many tiers you want your veil to have.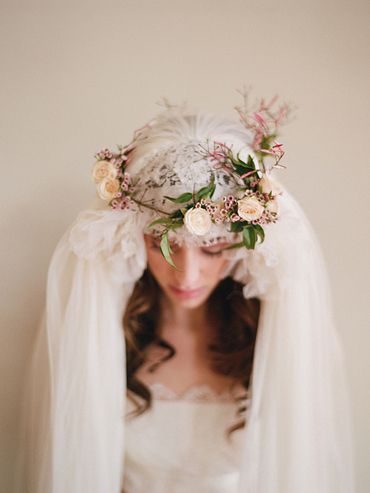 The bride should likewise think of the veil's fabric. Some of the most commonly used ones are Silk Tulle which is the most pricey and made of silk; Swiss Dot which is translucent; Chiffon which is non translucent but is soft flowing; Bridal Illusion which is the most commonly used fabric made of soft tulle made of 100% nylon; and Organza which is semi translucent.
Once you have made your decision as to what type of veil you want to wear for sure you will be the most beautiful bride in the world. For brides who want to shop at a one-stop bridal online store, you can do so at DressWe or JDDresses. They sell a wide variety of wedding dresses like lace wedding dresses, bridesmaid dresses, mother of the bride dresses, and flower girl dresses.
November 17, 2014

The internet has certainly made the lives of many people easier not just in terms of communication, information dissemination etc. but also in terms of travel. Since most airline companies, hotels, and transportation businesses are now offering their services through the internet (which makes them save on operational and sales costs), travel prices and fees have dropped as a way for these companies to share their savings with their customers.
There are a number of other advantages that make online booking the ideal way to make travel reservations. Not only can you save money but it is also way more convenient and faster because you can make travel arrangements anytime, anywhere as long as you have a computer and an internet connection. There is no need to brave traffic and go through the hassle of waiting for your turn in a travel agency. It also enables travelers to easily check their flight before leaving for the airport.
There is also no need for you to go to the travel agency to get tickets because you can print them directly from your computer. In addition to being convenient, booking travel online is more secure compared to traditional booking methods. Customers who book online need not give out unnecessary information, only those that are pertinent to the transaction is collected. Furthermore, any personal and payment information is collected over a reliable and secure connection. There are also travel websites that provide you with facts about the places that you want to see, flight and accommodation details, famous tourist destinations etc.
What better way to make the whole experience more fun and hassle-free than to book your hotel online as well. You do not have to worry about not getting a nice room or not being able to check into the hotel you want since you can do all that in advance even in the comforts of your home. Just visit Venere, hoteltravel or Agoda, the leader in the online hotel reservations market. They offer approximately 100,000 accommodations with online booking and feature more than 200,000 one to five star luxury hotels, Bed and Breakfasts, vacation rentals, guest houses, country houses etc. in 30,000 destinations around the world (it does not matter whether you are in New York, London, Paris, or Bali). They likewise feature real-time rates, availability, and the best deals.
October 30, 2014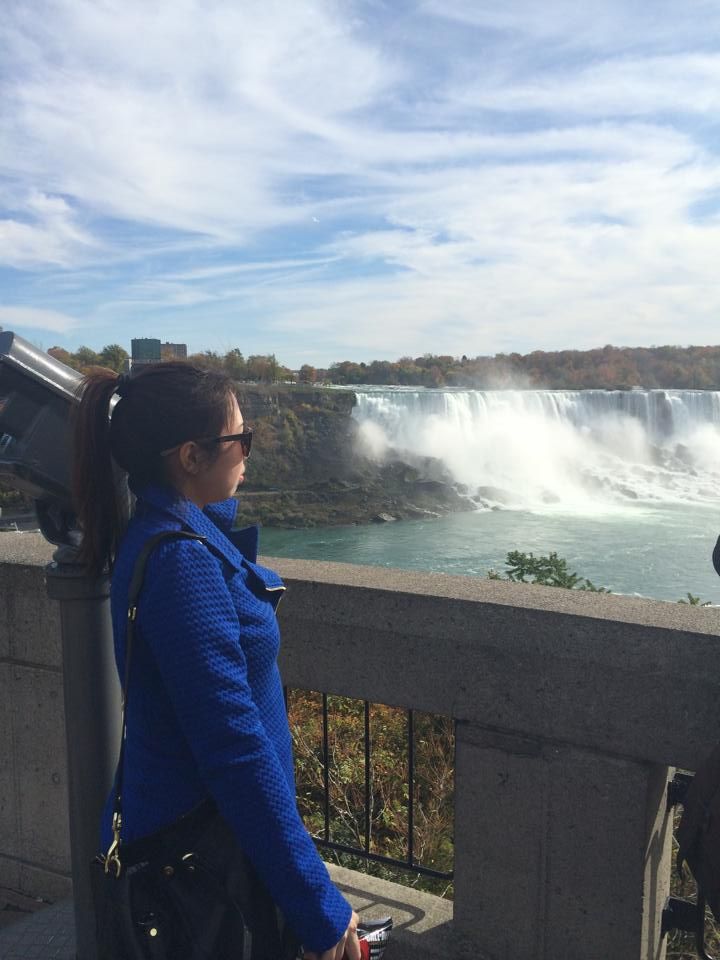 Surprisingly, me and my husband got an unexpected vacation leaves to the company we're currently in. And since we haven't been to Canada at times. We've both decided to pay a visit most especially in the awesomely God's made, the Niagara Falls. Ever since I immigrated to the state, I had the dreamt to visit and see personally on how great this famous falls is. And no doubt, it is really beautiful and refreshing and it does helps as well to vanished all the stresses I got from work.
Once in awhile, it is really better to spend time and have a vacation together with your loved ones. Because this can help the relationship to gets more stronger, Plus, you can learn to know more about each other, right?. That is why I am thinking off to have at least one out of the country vacation each year and for me to wander more that I'll of course share over this blog. You may see some of the pictures below:
Look, that's really a breathtaking moment.. I was kinda  halfhearted when I stood over there because I got a feeling that the platform might broke unwillingly and yet I managed to have a great shot in it..ehhe Yes! for the sake of this blog I gotta do it though inside me is telling me to run away towards where my husband is..ehhe But it's a fun experience anyway.. Okay, that will be all for now and please keep on checking me here for more updates.
September 1, 2014
Though life is really exhausting and full of stress but yet  I see to it that I can relax and releases the tension having inside me by hitting the gym once in awhile and sweats off all the frustrations. I know you're doing the same thing as you going through some tough times along your way. And am telling you, it does really works and helps me to think positively after the intense workouts. This is me heading to the gym though I was looking quite well in here but my mental states aren't that focus hence I really needed to sweats off and got back up on my track afterwards.. hehe by the way, the sunnies am wearing here are from the company I used to work with in the past, but bear with me, because I forgot already in which online shop it's belongs.. hehe Okay, that will be for now and please keep on checking me for more fashion news and updates..
August 2, 2014
I've already feels the cool breeze air passing through when every time I went out. I think winter is really fast approaching that is why I am thinking off to change my wardrobe now into appropriate ones. Good thing, the one company I used to work with for their campaign before had sent me out this coat winter jacket which I truly appreciate at this time of the year. I'd feel comfortable when I wears it and the weight wasn't that heavy like to the usual winter jackets available today out there, plus,. it does have this fur that can help a lot to feel more warm and yet you'd still be looking fashionable on it.
The jacket is ranging to 20-30 usd, if I am not mistaken, from their online shop, sorry I can include out their link here since I aimed to do an update post without any links linked to this post, hence I hope you can bear with me. It is pretty reasonable right? than having yourself some branded ones that has the same quality but the price ranges will surely gotta hurt your pocket.
Alright, I think I need to finish this off because I need to run some errands now that are waiting for me to be done earlier today before the sun will bids goodbye..hehe Okay, I look forward on your next visit to the site and reads what kind of topic/s that's keepin' my interests in…
August 1, 2014
---
I've decided to put some music videos or musics on this blog which I found greatly and worth to share. Although, when it comes to my music influence, I prefers often these made in Asia ones instead of english though quite sometimes there were some english songs that can gets my interests but moreover these Asian songs are ones I often listen to. Then, let me share with you this song entitle " Body" sang by an awesome Korean singer named Taeyang. I just simply loves the arrangement of the song, plus, it does sounds catchy than to the other songs today, right? that is why I really liked it.
June 7, 2014
Firstly, forgive me on the inequality of the photo because as you can see it, I am just the one who took it by myself..huhu too bad there's no peeps around that time when I took this. So – yeah! I got all the items am wearing from different brands and online shops  for free in exchange of my honest opinions and reviews about to each items I've got.
The mini chic dress is from the wedding type online shop that I haven't remembered their shop link, bear with me then, since it's been a year a guess when I got this lovely dress. But anyway, Ive already posted up my review regarding them on my other site so nothing to worry about on my end at all since Ive done my part on promoting them way back time..hehe Because I aimed to update this blog with my personal stuff and without any company's link included on each post I make. I hope the company will understand that as they accidentally stumbled upon on this site while reaching over the web..
Secondly, the earrings and the bracelet am wearing are from the shop bellast.com they gave me an coupon code worth 200 usd for me to experience the on how to shop on their awesome shop. And I must say, it really does this convenient. Because their online shop is easily to manage plus their each items are well categorized that cant make a hurts on your eyes as you lurk around.
And lastly the phone case is from the nearby store here where I currently resides. They just emailed me and found out that I was 10 steps apart so they've decided to invite me over and pick the item I wanting for, of course, to make my review afterwards.
June 2, 2014
Hey! Welcome to my detodoeuropa.com where all my travels and fashion insights are posted. Actually, I'd still dunno on how I may built this up over online or what particular topics that should I put in more. But I think I am better with fashion and travel at the same time, hence, I've made it this way. I hope I can continuously and constantly update this site within the topics Ive mentioned. Also, I look forward that you may find all the contents listed to this platform useful and informative as you, yourself is a fond of traveling and liking on what's new in the fashion industry today.
Let me first introduce myself. I am Jane the co-ower of this site. Yes! you'd heard it right that I got another person who'll moderate on this blog and that will be my brother Ronel. Actually, this site is kinda extension on our other site called : www.tyngc.org. But at this time, we would like to be more focus on fashion and travel since we really like to travel ( as we have extra bucks to spend) and to have these chic pieces that can make us looking in trend. I really hope that you could visit us often here and share what you'd wanted to read or any certain topics you wanted us to post up, it might be an place directions, our fave restaurant or even make an possible itinerary for you as we got onto the places you'd wanted to visit. Just hang in here often for more updates and information.
Also, if you have any suggestions or questions, dont hesitate to reach our out on these email addresses : ronel.marin2002@gmail.com & janemarin8@gmail.com and we're really happy to get back in you with our answers or suggestions. And we do use the same emails too for the advertising offers. Just let us know further about the details of your offers and we're very happy to work on it in the timely matter.
Thank you!