September 30, 2019
Planning to book a Manila tour package? If you are, then you're in luck because Manila—and Metro Manila in general—remains to be one of the most visited places in the Philippines, so flight and accommodation deals are always available to travelers. 
Among the most popular tourist destinations in the city are Intramuros, the National Museum complex, and Luneta Park, which are all located in the older parts of Manila. However, if you're staying for a few days and would like to know what more this megacity has to offer, make sure to check out the destinations below, which are often missed or overlooked by travelers.
Arroceros Forest Park in Manila
Located in the Ermita district  is last bastion of forestland within the Manila city proper—the 2.2-hectare Arroceros Forest Park. Compared to other public parks such as Luneta, few Manileños even knew the park existed until news broke out that the local government was planning to build a gymnasium in its place. Fortunately, the new mayor was not in favor of the project, and in fact, plans to expand the park even further. Right now, you can visit Arroceros and its devoted caretaker, retired author Tony Magno, any time of the week.
Escolta in Manila
On your way to Binondo or Intramuros, do stop by and see what's new in Escolta. This boulevard lined with old art-deco buildings was Manila's center of commerce and the trendiest street before there ever was a Makati or BGC. Over the years, businesses closed down, their buildings sadly neglected. 
However, through the initiative of the private sector and now the local government, Escolta is in the midst of a revival. You can see this renaissance first hand on the ground floor of the First United Building, where the HUB: Make Lab curated flea market is located, as well as in the nearby Calvo Building, where a small museum showcasing old prints and bottles can be found.
Paco Park and Cemetery in Manila
This small circular park in the heart of the city is the final resting place of rich Spanish aristocrats who used to live in Manila, as well as 3 well-known Filipino heroes. Built in the early 1800s, The Paco Park and Cemetery features tiered wall niches that have crumbled into ruins because of natural disasters. But what remained was carefully preserved, resulting in some of the most beautiful and historic grounds in the city. At the center of Paco Park is the Roman Catholic chapel of St. Pancratius. Inside, the altar statues guard over the remains of governors and bishops, who ruled during the Spanish colonial period.
Yuchengco Museum in Makati
When most people think of museums in Makati, the first thing that comes to mind is the Ayala Museum. However, just minutes away, you can also visit the Yuchengco Museum, located inside the RCBC Tower on Gil Puyat or Buendia Avenue. The museum houses a permanent gallery that showcases the works of Filipino masters such as Juan Luna, Fernando Amorsolo, and Carlos "Botong" Francisco. What's more, you can also view their collection of memorabilia from one the country's most prominent families, the Yuchengcos.
Ninoy Aquino Parks and Wildlife Center in Quezon City
Many locals forget about this park because of newer and more popular nature attractions around like the La Mesa Eco Park. But this 22.7-hectare park also has a lot to offer visitors, such as its aquarium, botanical center, playground, and most importantly, its wildlife rescue center. Here is where rescued animals are taken care of and rehabilitated before they are re-homed or returned to the wild.
There are so many more destinations in this megacity that's worth a look. Don't miss out on them while you're in Metro Manila.
February 12, 2019
While many people would undoubtedly prefer to be driven around in a limousine at all times, there are specific special occasions that make a limo ride that much more important. Read on to discover four different events that can be enhanced by hiring a limo service, and experience luxury transportation at its finest when you're in any Lviv Stag parties.
A Bachelor or Bachelorette Party
Gathering your friends and family together for the ultimate bachelor/bachelorette celebration before your big day requires some great treatment. Be sure to rely on limo service to take you everywhere you need to go, whether it's to a fancy restaurant, a popping club or anywhere in between.
A Wedding
Nothing says high-end transportation like getting delivered to your destination in a limo on your best day. For a wedding, hiring a limousine service Miami for the happy couple and the wedding party is crucial for getting the festivities started on the way to the reception, or taking everyone back home in style once the reception has ended.
A New Year's Eve Celebration
Ringing in the new year calls for amazing ambience. Since New Year's is a holiday all about glitz and glamour, there's no reason not to opt for a limousine ride to take you around town. Thankfully, this type of occasion groups together many friends who can all pitch in to help with the cost.
A Prom Night Extravaganza
As the reigning popular favorite for using limo service, prom night is the perfect opportunity to bring your date and all your friends together in order to make a spectacular entrance to the dance. Even once the dance is over, you can keep the party going on the way home to make memories you and your pals can share forever.
There are numerous occasions where limo service would be appropriate, but these four events are certainly some of the crucial moments where luxury transportation is key.
July 7, 2018

Going on an exciting traveling adventure? Before you head to your vacation destination, take a moment to think about your footwear. Should you pack some Birkenstock sandals for your Australia trek in the bush or do you need warm boots for a snowy trek? Or should you opt for sneakers or another popular style? What kind of shoe is the best type of shoe for traveling?
Comfort
Finding the ideal traveling shoes for your vacation depends on a number of factors. None is more important than comfort and support. Why? Even if you chose the trendiest footwear, if they give you blisters, pain, and general discomfort, then you will spend more time soaking your sore feet than soaking in the sun. Instead be sure that your shoe has good comfort, supports your foot from toe to heel, and gives your feet some wiggle room.
Durability
Jump on Instagram and you will find myriads of trendy shoes from heels to sneakers to sandals. Sure, you can buy those super sweet boots that you saw your fave YouTuber wearing, but you might find that they aren't waterproof, crack, or fall apart after your first day out. Buy traveling footwear that will stand the test of time, or at least as long as your vacation.
Part of the durability deals with what type of terrain you will be going through on your travels. Will you be trouncing about on ancient paved roads, walking along the beach, climbing a rocky ridge, or doing professional hiking trails? Will you be exposed to the snow, heavy rain, rocky terrain, or sand? Do your shoes need to be waterproof? These are all important questions to consider when buying the ideal shoes for traveling. You want to make sure that what you wear is the ideal footwear for the surroundings. If you haven't traveled to the area before, be sure to chat with your travel agent.
Style
Sometimes you need to match the style of the locale. Are the locals wearing sandals or flip flops? If you are in snowy weather, what brand names are best for protecting your feet against the chilly elements? If you know someone that traveled to your destination in the past, be sure to chat them up about what type of shoes were used by the locals. This might give you a hint about what type of shoe would be best to pack for your adventure.
Versatility
If you have limited space for luggage, you may want to find versatile shoes. Look for sandals that can be dressed up or dressed down. Shoes that can be worn in a variety of terrains are great. To be practical, you can opt for colors and patterns that are simple or neutral in tone. This guarantees that you can wear the shoes for a variety of occasions. For example, brown sandals can be combined with a lovely summer dress for an evening out, or can be paired with a bikini for a day at the beach.
Finally, you want to wear a shoe that makes you feel good. This means that it is comfortable, durable, but also allows you to showcase your unique individual style and tastes.
IMAGE: https://pixabay.com/en/photographer-tourist-snapshot-407068/
May 15, 2018
There's nothing like a good off-roading trip to escape the daily grind. If you've never taken one before, however, you might be wondering about how to prepare for it. What needs to be done before you go? What little details shouldn't you forget? Here are just a few things to consider as an off road trip planner.
Vehicle
You can't go off-roading without a vehicle of some sort! While a jeep or truck is probably your best bet in terms of safety and storage, you can technically drive anything. Just make sure that you have good off-roading tires. They should be able to withstand all types of terrain since you never know what you'll encounter once you get off the beaten path.
Location
Speaking of paths, you'll want to have a general idea of where you're going before you rev into gear. Not only can it keep you from getting lost and traveling in circles, but it's also worth passing on to the friends and family that you're leaving behind. If something goes wrong, you want them to have an approximate location for you.
Duration
Maybe you're just exploring a local forest over the weekend. Maybe you've cleared your schedule for an entire month to go on an epic overseas adventure. There's no right or wrong answer when it comes to how long that you want to explore; just make sure that your timelines work out.
Disaster Readiness
You don't want to lament a lack of bandages or peroxide when you're hundreds of miles from the nearest town. You don't want to find yourself caught in hostile terrain without basic camping gear, either. A tarp can literally save your life during monsoon season, so don't skimp on emergency gear. Stick it in your trunk and just hope that you never need it.
These are just a few planning tips for the off-roader. There are many more, of course, but consider this a rough guide for the essentials. Crossing all of your "t"s and dotting all of your "i"s will increase the odds that you have a fun, exciting trip!
March 9, 2018
You have been planning your wedding for a long time, and you want to make sure it is a day you will never forget. One idea is to look into a limo service Washington DC for your wedding party. Imagine arriving to your ceremony and reception in a sleek, stretch limo. Here are several benefits of renting a limo for your wedding.
Comfortable For Everyone
A regular car or taxi does not always accommodate a small group comfortably. Your guests may have to cram inside a small space during the drive, and they may arrive feeling sore or dawning wrinkled attire. You can avoid the stress by renting a limo that is big enough for your party. The spacious interior allows your guests to stretch out and sit comfortably during the drive.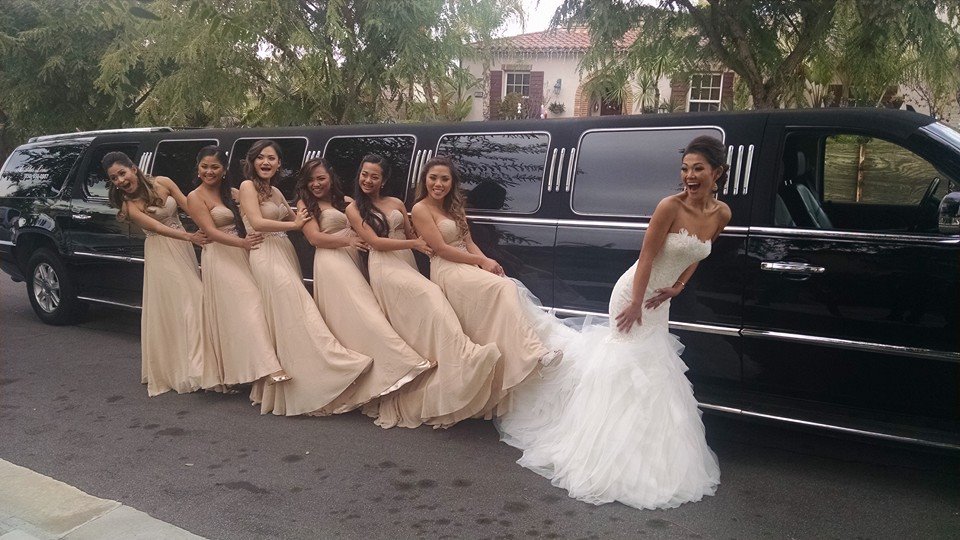 Convenient and Safe
The limo company takes care of the travel arrangements for your wedding party. Your chauffeur knows the area and the best routes to take to your planned destination, so you can rest assured that your wedding party will arrive on time for your big day.
Renting a limo also provides a safe ride for your wedding party. Your chauffeur picks everyone up, drives to the venue and drops everyone off after the event. You do not have to worry about drinking or getting lost when you rent a limo for your wedding.
Cost Effective Transportation
When you first think of renting a limo, you may think you are going to go over your set budget. However, it is actually a cost effective mode of transportation. It would cost less to rent a limo for 12 people than it would to pay for several taxis. You can also forget about spending money on pit stops and parking spaces. You would be surprised to find that a limo rental fits in most wedding budgets.
You are sure to make a lot of wonderful memories when you rent a limo for your special day. The best part of renting a limo is you are going to show up to your wedding in style.
November 11, 2017
You've waited anxiously for vacation time to arrive. You've envisioned it as a time of rest and relaxation. Then, in what seems like a flash, your vacation is over. You arrive back at home and find yourself wondering how you can be so tired. Most likely, it's because you hoped for a restful vacation, but you didn't devise a plan that provided relaxation. Here are a few tips on how to have the peaceful vacation you long for.
Be Selective with the Location
The location you choose for your vacation plays a significant role in how relaxing your vacation is. Visiting quiet beaches in North Carolina can be much more relaxing than choosing a lively city destination to spend your vacation time in. Activities such as an early morning or moonlight stroll on the beach, a ferry ride or beachcombing encourage relaxation. And most importantly you can get an maid cleaning service for you to ease the job!
Limited Planning
Aside from making reservations to assure you have satisfying accommodations when you arrive at the beach, limit your planning. You endure enough schedule-related stress throughout the year. Give yourself the freedom to do only what you're in the mood to do when you're on vacation. It's good to know what activities and opportunities are available to you but you shouldn't feel pressured to do more than you can do in a leisurely manner.
Pamper Yourself
You might consider indulging in some personal pampering while on your relaxing vacation. An elegant dining experience could be a pleasant indulgence. Go shopping if that's something you enjoy. When you're on vacation, there should be no pressure to do things in a hurried manner. If napping in a hammock and listening to the waves is something you've dreamed of doing, then do that. Days that are free of obligation are rare in daily life. Enjoy the freedom of an empty schedule when you're on vacation.
Returning
As much as you may hate to leave the serenity of a quiet beach, it's best to give yourself plenty of time for the return trip home. Having time to unpack and get prepared for a return to work will make the transition less stressful.
Where you go for vacation and how you manage your time on vacation are key factors in determining how relaxing your vacation is. Choose wisely and enjoy the benefits.
November 9, 2017
Everyone should take a chance and visit New York City at least once in their lives. Whether you're a fan of Broadway shows, amazing skyscrapers, American history, modern art, or just want to see the most vibrant city in the United States, you'll find something entertaining in the Big Apple. However, some tourists can be a bit overwhelmed by the experience once they actually get in the city. After all, the streets are teeming with millions of people, and the crowds can be overwhelming. Avoid the stress that can come with traveling to New York by heeding these three tips.
Don't Try to Do Everything
There are enough things to do in New York City to keep you entertained day and night for years without ever repeating yourself. It's easy to get totally overwhelmed by your options, so plan to limit yourself before you go. Pick a few sights that you absolutely must see and plan your trip around them. Leave some time to explore the city without a plan, as well. If you start to worry about missing out on something, remember that you can always visit the city again in the future.
Take a Break in Green Spaces
When the hustle and bustle of the city get to be too much, take some time to relax in one of New York's many beautiful parks. Obviously, Central Park has the most to offer visitors. You can spend a whole afternoon relaxing near the lake in the middle of the park or even take a rowboat out for a spin. If you're staying uptown, or if Central Park is still too crowded for your tastes, visit Inwood Park in northern Manhattan. Here, you can find plenty of solitude in the midst of the busy city. For quiet and culture, visit the Cloisters museum, which celebrates medieval art and history in a quiet, bucolic environment.
Travel in Style
Tourists should be sure to check out the New York subway at least once. For important trips, like going to the airport, however, stick with reliable transportation. For example, get to the airport in style and comfort with a limo Brooklyn that will whisk you away from a trusted company like Hollywood Car and Limo. This will take the pressure off of you so you can sit back and enjoy your amazing New York experience.
November 9, 2017
Whether you are planning a weekend getaway or a full vacation, Chicago is an exciting city with a lot to offer. This can make a first time visitor feel a little over-whelmed. Fortunately there are a few things you can do before leaving home to make your Chicago adventure run smoothly. Use the following tips for a stress free, enjoyable experience.
Lodging
The first thing you need to arrange is a place to stay. Consider who will be going with you. Is this going to be simply you and your significant other or is the entire family coming along? Utilize online hotel sites to help you find exactly what you need. Couples enjoy hotels with romantic restaurants, spas, and rooms that come complete with hot tubs. Families, on the other hand, will want to find a place that offers plenty of fun for the kids such as pools and arcades.
Things to Do
The internet is an excellent tool for planning any trip, but this is especially true when it comes to Chicago. With so many museums, shopping complexes, and tourist hot spots, you will want to do a little research before leaving home. Purchase any tickets you might need, and make all necessary reservations in advanced. Even though pre-planning is a must, leave some time open each day to explore the many places you unexpectedly come across.
Transportation
Your first decision is whether to drive or fly to Chicago. If you plan to drive, your transportation problems will be minimal. Those flying in will need to arrange a way to get to the hotel. Many accommodations offer free airport shuttle service. They may even have shuttles to area attractions. A tour bus is a great way to see all of the best sites, but they lack privacy. For a more intimate experience consider a Chicago limo service like Athena Limousine Service.
With most of these planning tips taken care of before you leave home, you are able to enjoy the trip without any headaches or worries. You will know that you have a comfortable place to stay when you get there, plenty of exciting things to do and see, and all of your transportation needs already in place.
October 10, 2017
When you are seeking entertainment among the many things to do in San Fernando Valley, here are some fun suggestions:
Yelp's Baked and Brewed
Tuesday, October 17 at 6:30 PM
Arts District Brewing Company, Los Angeles
FREE for those ages 21 and over to celebrate National Donut Month, a historic celebration of a combination of bakeries and beer. There will be complimentary beer, and Cafe Dolce will provide an assortment of donuts while you mix and mingle with beer lovers, other Yelpers, and donut worshipers.
Strut Your Mutt in Los Angeles
Saturday, October 21, from 1:30 PM to 6:00 PM
Exposition Park, 701 State Drive, Los Angeles
Raise money for homeless pets in L.A. Last year 2,700 dogs and close to 3,600 people raised almost $560,000 to help save pets' lives.
Nottingham Festival Renaissance Faire
Civic Center Park in Simi Valley
Saturday November 4, 2017 from 10:00 AM to 5:00 PM
This will bring to life a village during the reign of Queen Elizabeth I. Experience the sights, sounds and history along with encountering street performers, the Queen herself, and more than 1,200 costumed participants. There will be a brave knight, a lady of the court, a wandering minstrel, and other free entertainment on five stages along with food vendors, three ale stands, crafty artisans, and others. This was ranked the best new Renaissance Faire in the United States in 2014.
Bakersfield Christmas Town
Friday, November 28, at 5:00 PM to January 3 (Closed Christmas Eve and Christmas Day)
Next to Sam Lynn Ballpark.
General Admission $15, children 3 to 9 years $12, seniors $12, and under 2 years of age FREE.
This magical world of an Elf Village and winter wonderland celebrates by having a St. Nick's Lighting Spectacular, a 40-foot lit Christmas Tree, the Under the Mistletoe Skating Rink, a snow-covered 100-foot Jingle Bell Sledding Hill, Santa Claus in his Cozy Cottage entertaining the children, the Candy Cane Post Office, the Down the Chimney Fire Department, the Elf Bros. Bakery, the Law Offices of Donner and Blitzen, and others.
The HollyJolly Hayride tours the entire city as it goes through the village, past Santa's house and reindeer stables, with the sounds of Christmas music filling the night air.
You may also buy some cheap records if you wanted to chill at home instead.
August 24, 2017
"This post is sponsored brought to you by Cars.com"
A vehicle that's both comfortable and efficient is a must for road trips. But if you're planning on buying a new car and going on road trips is foremost on your mind, think of your budget first before anything else. If you don't have the money to buy a brand-new car then there're always other options like rent-a-car, share-a-car, or buying a used vehicle. But if you do have the budget, purchase something that's a good combination of comfort, features, space, and drivability but has a low starting price. A car that would make you worry-free and make the hours on the road fly by.
Many drivers consider a car's energy efficiency. Long road trips will take days, so a car with a good fuel economy is a must. It should also have a high safety record. Also choose something that has a cruise control because this has a braking component that stops or slows down your car based on the vehicle that's in front of you. It should likewise have plenty of passenger and storage space and generous second row legroom. For those who have families with small kids, an entertainment system that'll keep them occupied for the whole trip would be a practical pick.
An engine that offers good power is likewise advisable. Some motorists look for a few features like active suspension for a smooth ride, a navigation system that works with Android Auto or Apple CarPlay, Wi-Fi, a large gas tank, multizone climate control, well-designed and quiet interior. If you want to get an idea of some models of road trip capable cars, visit Cars.com. They have the best and most extensive information on cars, whether you're buying, selling, trading etc. They also have information on service and repair and have reviews on the latest cars, multi-car comparisons, help for first time buyers and a lot more.