October 10, 2017
When you are seeking entertainment among the many things to do in San Fernando Valley, here are some fun suggestions:
Yelp's Baked and Brewed
Tuesday, October 17 at 6:30 PM
Arts District Brewing Company, Los Angeles
FREE for those ages 21 and over to celebrate National Donut Month, a historic celebration of a combination of bakeries and beer. There will be complimentary beer, and Cafe Dolce will provide an assortment of donuts while you mix and mingle with beer lovers, other Yelpers, and donut worshipers.
Strut Your Mutt in Los Angeles
Saturday, October 21, from 1:30 PM to 6:00 PM
Exposition Park, 701 State Drive, Los Angeles
Raise money for homeless pets in L.A. Last year 2,700 dogs and close to 3,600 people raised almost $560,000 to help save pets' lives.
Nottingham Festival Renaissance Faire
Civic Center Park in Simi Valley
Saturday November 4, 2017 from 10:00 AM to 5:00 PM
This will bring to life a village during the reign of Queen Elizabeth I. Experience the sights, sounds and history along with encountering street performers, the Queen herself, and more than 1,200 costumed participants. There will be a brave knight, a lady of the court, a wandering minstrel, and other free entertainment on five stages along with food vendors, three ale stands, crafty artisans, and others. This was ranked the best new Renaissance Faire in the United States in 2014.
Bakersfield Christmas Town
Friday, November 28, at 5:00 PM to January 3 (Closed Christmas Eve and Christmas Day)
Next to Sam Lynn Ballpark.
General Admission $15, children 3 to 9 years $12, seniors $12, and under 2 years of age FREE.
This magical world of an Elf Village and winter wonderland celebrates by having a St. Nick's Lighting Spectacular, a 40-foot lit Christmas Tree, the Under the Mistletoe Skating Rink, a snow-covered 100-foot Jingle Bell Sledding Hill, Santa Claus in his Cozy Cottage entertaining the children, the Candy Cane Post Office, the Down the Chimney Fire Department, the Elf Bros. Bakery, the Law Offices of Donner and Blitzen, and others.
The HollyJolly Hayride tours the entire city as it goes through the village, past Santa's house and reindeer stables, with the sounds of Christmas music filling the night air.
You may also buy some cheap records if you wanted to chill at home instead.
June 6, 2017
Spending time on a boat is considered to be a luxurious way of relaxing and recharging from your busy schedule. For those who enjoy spending time on the water, a yacht can be an incredible way to have an escape. If you're considering making the purchase, there are a few reasons to own a yacht.
Travel More
Owning a yacht will allow you to travel more on the open water and visit different islands while making your own schedule. You won't have to worry about spending time in busy airports or boarding a crowded cruise ship but can go at your own pace. Yachts will allow you to have more freedom and makes it easy to avoid the crowds with your mode of transportation.
Spend Time with Family
Owning a yacht will encourage your family members to spend more time together in a beautiful setting where everyone will be free of distractions. It's easy to unplug from technology due to a lack of wifi service on the ocean, which will allow everyone to have more time making conversation with one another and strengthening their relationships.
You can also use it to entertain your friends or host a dinner party on the water when you want to celebrate a special occasion and enjoy time with those who are in your inner circle.
Recharge
It can be easy to become overwhelmed with your schedule and responsibilities, making it necessary to have an escape that allows you to have a break from your everyday life. Owning a yacht will allow you to stop and smell the roses when you want to enjoy life again in a breathtaking setting. You can use it as a chance to connect with your spouse or feel rejuvenated by having a break from your daily routine. You won't have to worry about getting interrupted or checking your emails while you're away from the land.
Luxurious Amenities
There are a variety of amenities that are included with most florida yachts, which will allow you to spend the night in a private bedroom on the boat or prepare a meal in the kitchen. You can have your own home away from home that is accommodating and comfortable to spend time on long-term.
When it comes to enjoying time away from work, a yacht will make for an incredible purchase that allows you to fulfill your dreams. By owning a regal boat, you can enjoy a higher quality of life out on the water.
May 27, 2016
Since summer is basically here, I decided now would be a good time to share a list of some awesome essentials that I need for any beach trip I take this summer. With some help from the team at HomeAway, I put together some of my must-haves for a day at the beach! HomeAway is a vacation rental company that is a great resource for homes, rentals, and articles on some of the best vacation spots!
Personally, I need sun block, dark sunglasses, hats, mist spray of course and lastly my summer get up. I need the sunscreen, obviously, to help me enjoy the sunshine without roasting my skin. I love having a pair of stylish sunglasses to look fabulous in the beach without the sun hurting my eyes, and a good hat is an absolute must-have for that extra stylish sun protection.
For that perfect tan, I need a good mist spray to help my skin soak up the sun, and lastly my favorite summer outfit to look great on the beach! What are some essentials that you guys need for a trip to the beach? Leave a comment below to share some of your essentials!
February 29, 2016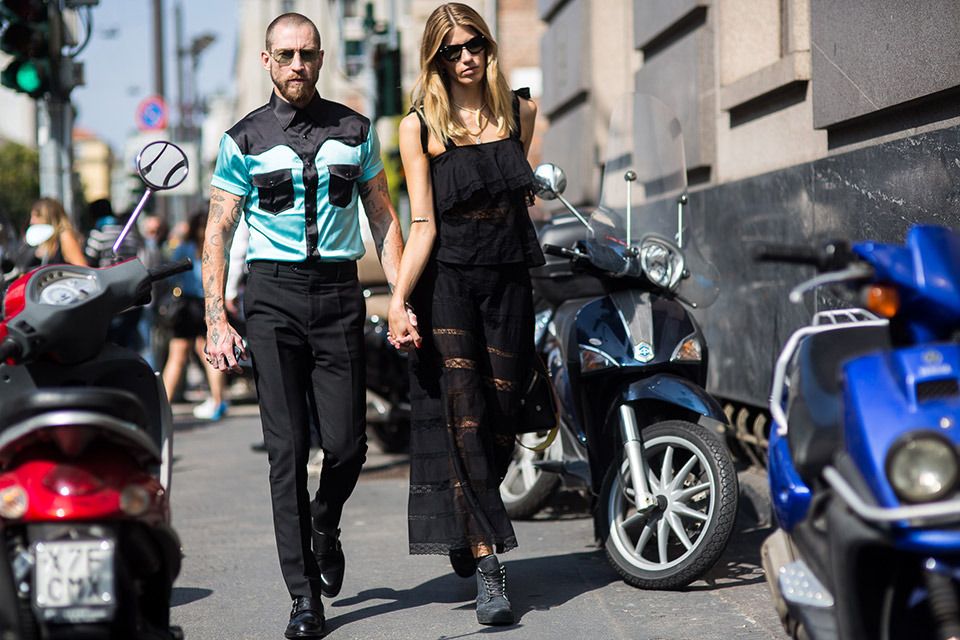 There're a lot of beautiful cities in Italy but Milan remains the heart and symbol of Italy. Not only is it the capital of fashion and design but also the core of the arts, history, architecture, culture, and food. Everyone who has walked through its streets have been in awe by the vibe it exudes. It's a blend of relaxed and busy lifestyle, the type that eventually grows on you. You can feel the positive energy everywhere in Milan, whether you're walking in Parco Sempione, or through the alleys of Brera, or while traveling along the canals of Navigli. Milan offers travelers a wide cultural heritage waiting to be seen and experienced. There're really many places to see in Milan.
Fashion comes to mind right away when we talk about Milan. The city is well known for international events like the Milan Fashion Week. It's synonymous with the Italian pret-a-porter industry as many of the most popular Italian brands are headquartered in the city and many international fashion labels manage shops there. Quadrilatero Della Moda, Milan's main upscale fashion district, is home to the city's most reputable shopping streets like Via Monte Napoleone, Via della Spiga, Via Sant'Andrea, Via Manzoni and Corso Venezia. Add to that one of the world's oldest shopping malls, the Galleria Vittorio Emanuele II.
Having said that, there're businesses that offer fashion tours for tourists. A guide will explain to you the history and atmosphere of the fashion district of popular brands and the luxurious shops of the world famous fashion designers. They'll likewise give interesting facts and characteristics about the brands and fashion labels. Withlocals, a marketplace that connects travelers from every corner of the world with locals in countries offering unique travel experiences and home dining opportunities, can help you find the best fashion tour in Milan. After all, the best way to encapsulate the beauty of the city is to see Milan through the eyes of people who live there – the locals.
October 27, 2015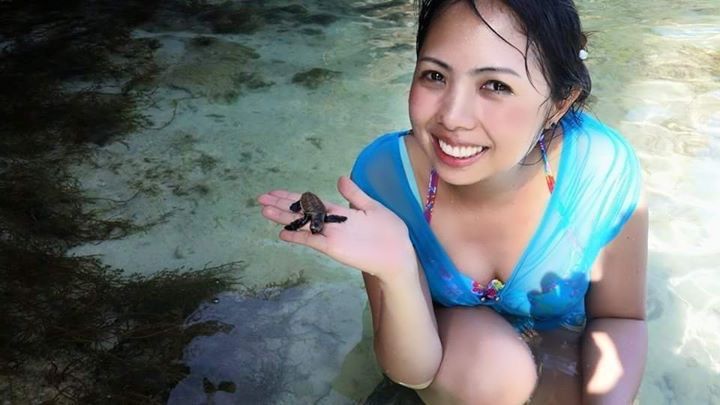 There was a saying that "you only live once". Yes! that is true hence we have to use it wisely and meaningfully for us to enjoyed the God's gift which is the life. Actually, I am not a sentimental kind of person but this recently without any reason though I just thought about life especially on how I can live it to the fullest – like what other people says, hence I came up with this entry for me to have this reminder in away on how I should spend the rest of my life. As much as possible, of course, I want to spend my life traveling and doing whatever things that can really makes me happy but due with some circumstances am having now I really cant make it alone because I need to consider first what's my husband thoughts about it and I have also to ask a permission for my parents to do it so, other to the husband. I think, I can do all these things as I am well settled and I don't have any person to consider. Okay! I am being selfish here uh! but I am thinking that life's really that short to get bored and stuck up on your comfort zone. Or I should encourage my husband to have the same plan as for mine? Nope! that was way skeptical to happened though..hahha
Photo on top was taken back in august when we have our short vacation in the Philippines to visit my family as our main purpose and on the side we got to see some beautiful scenery of the country which I really treasured not just the touristy places Ive been to but also the memories and bonding we've made as family.
August 31, 2015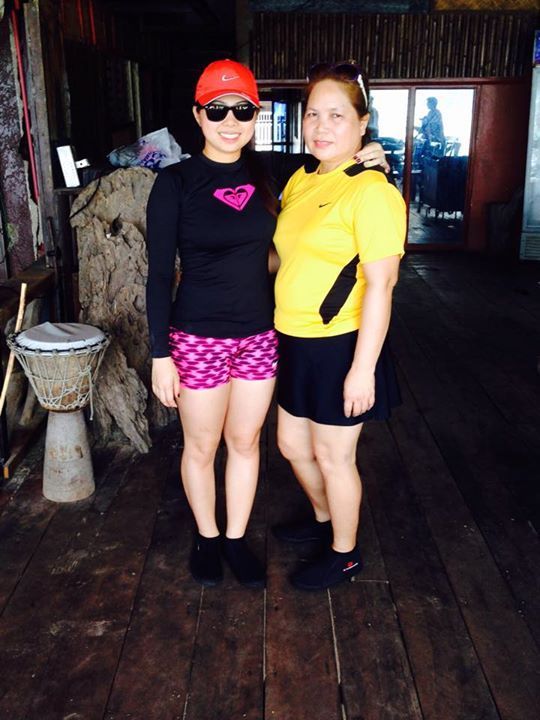 When every time I got myself in my loving homeland, Philippines. We see to it that we gone in the beautiful beaches there. Because California are not so good with its beaches and I know most of you will agree on it, right? but am not saying that cali is not beautiful I am not just pleased with it's beaches. Yes! I am actually made it here in the Philippines and I was really happy to be reunited with my family and to have our short vacation in the one finest Island of the country which in Elnido Palawan.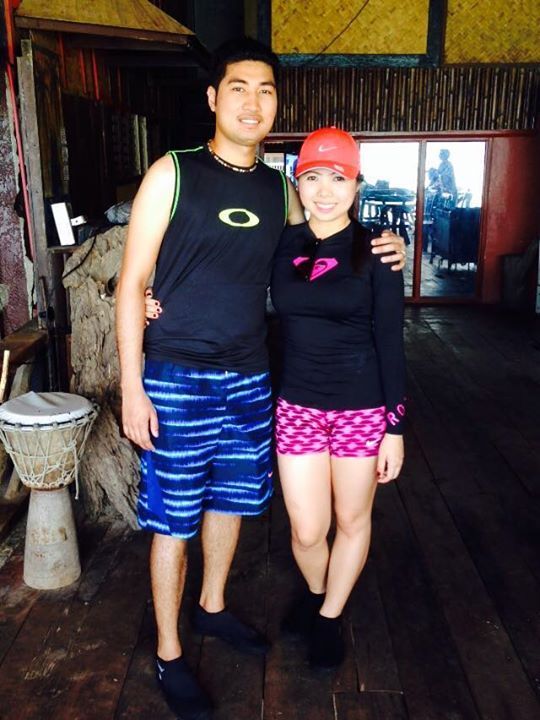 Actually, me and my husband had dreamt off of this long time ago that we can get able to see the beautiful Palawan since we got to heard some good reviews about it hence we decided that we really have to see it with our own bear eyes whether the Island is indeed beautiful or not. And with no doubt. Eldino is one of the gem of the Earth that we should have to see. Because the water is like a crystals and each island we've been through has it's own story and rich in experiences. I'll blog further about it by my next post because I needed to go off for work now.
March 20, 2015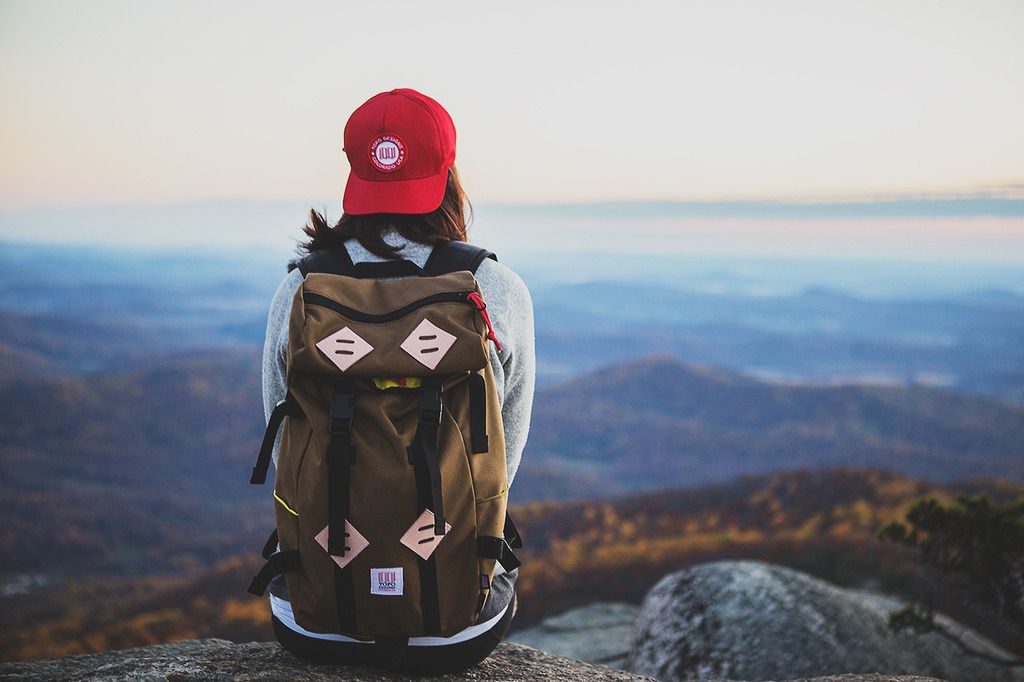 Most women, especially those mid-20's like I do has this hearts for travel and wander the world as they can. I knew most of you has the same sentiment as mine which I do like to travel the whole world before I reached my 30's. I hope then, this planned will made up and reaches my ambitious dreams.
Anyway, as you keen to travel soon whether you go backpacking or sorts of luxurious traveling, perhaps. I think you should have to have these best essentials that can be useful on your entire travel that can't be abolish on your list. There were some pieces that are fashionable and yet functional you should consider and one of it was these backpacks or mini waist bag – as you planned already to do some little hiking on your destination. You can actually have all the spacious backpacks at shopbop.com under their bags categories.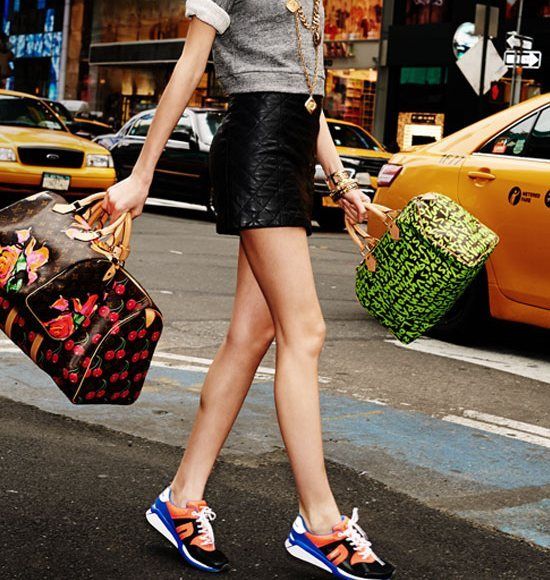 But of course, a pair of kicks should be in to your luggage. Because you'd surely do some fast walks as you roaming the places and the best to have was this running type shoes which the most versatile one that you can be wear off on your dress as well on your gym type outfit. Also, these type of kicks are really comfortable thus you really have to have it as you want to enjoy the most of your wanders.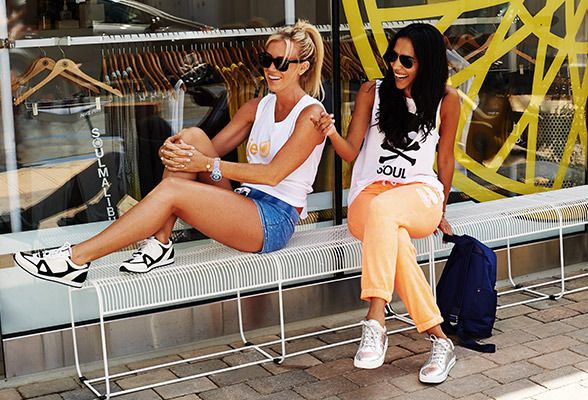 And for your clothing. I think the best to pick was these active wears that are usually shorts, leggings and sorts of jackets that can protects you through out the day. Hence, it is much needed on your travel. You can also wear the jackets at the airport as you feel the breezy chills of the place while you waiting the flight to take off.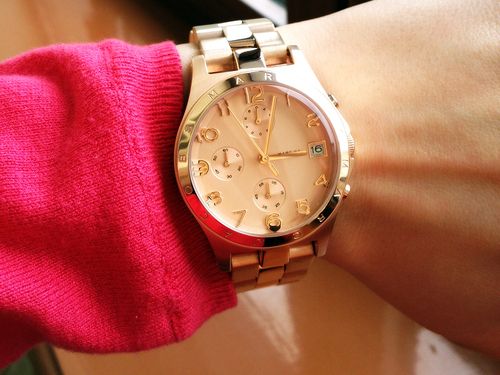 Lastly, A great timepiece should be in that can even compliment your total outfit. Also, having this – you can actually calculate the time , in a way, you'd have to spend in a certain location to another. Hence, you should wear it while traveling..
Alright, these are the pieces, own my opinion, you should have to make your whole travel experience convenient. I hope then, I got you an idea on which one to bring and can filled up your baggage before you leave..
February 28, 2015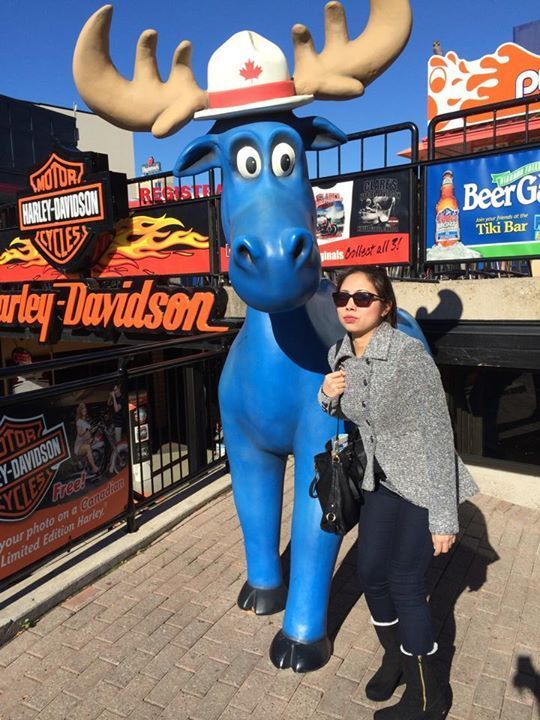 As you my avid follower or just used to check me out here you'll probably know that I really loves sunny day and summer season. Because as this time, I can wear off my sunglasses at no time. Yes! I love sunnies the most and I cant live without it for sure.. ehhe Recently, me and the husband went to Canada for a short vacation, 3 days, though it's still winter there but yet the sun goes rise up bright, I dunno what's that happening to the weather there – I've found it quite unplesent and bipolar weather. Or I am not just used to this kind of weather they have..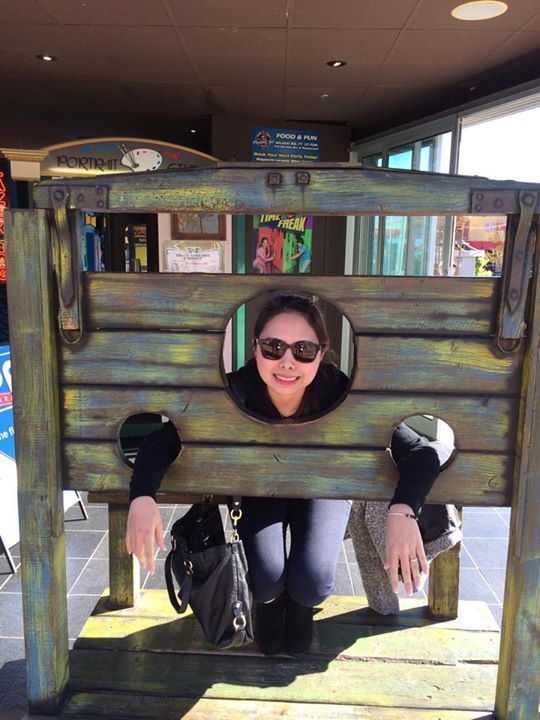 From Buffalo airport, we drove off to Ontario Canada and our first stop was this Ripleys believe it or not. We got an fun times here because all we can see was these quirky stuff which can you make amused, look how I enjoyed there.. 🙂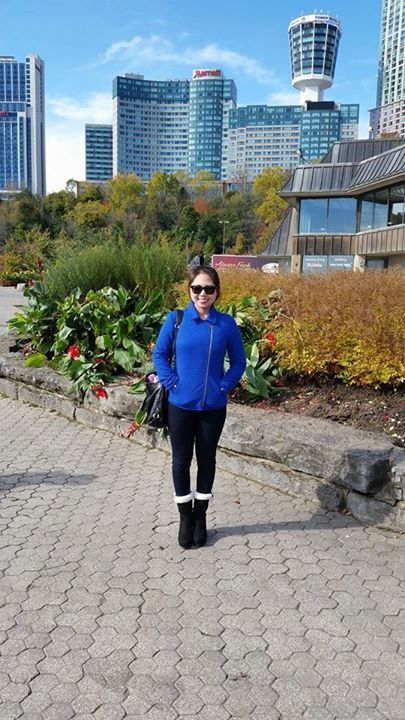 And after we wandered on Ripley's believe it or not. We've decided to go on hotel for check-in and got an nap at least for us to gain back energy for a night city tour.. Here's the photo on mine outside the hotel, before we check-in, and still am rocking with my sunnies.. Hence, if you are into sunglasses business and wanting me to review your best sunnies. Just dont hesitate to get me on line and I'll be happy to talk to you for further details about collaboration and stuff. heheh
Okay then, that will be all and please keep on tuning in for more travel and fashion updates. Thanks ~~
February 26, 2015
Paris: the city of romance. There are few people who would dispute Paris's claim of being the most romantic destination in the world, and couples from across the globe flock to its cobbled streets, bustling markets, and historic sites. If you're planning to propose to your partner, think Paris. If you'd like to take in some amazing sights, experience a little culture, or shop for the perfect gift for that special someone, then Paris is the perfect place to be.
Exploring Paris as a couple
Paris is a fantastic destination for couples to explore, with its architecture, culture, elegance, and charm combining to create a quintessentially romantic city – a place to get lost in the language of love. It helps that Paris has, at one time or another, been the home of a host of famous authors, poets, and artists; true ambassadors for all things l'amour. It helps, too, that everything in Paris is so culturally different to anything you'll find in the States; you'll feel a long way from home, and be able to get to know your loved one like never before. After all, there's nothing quite as romantic as making new memories together.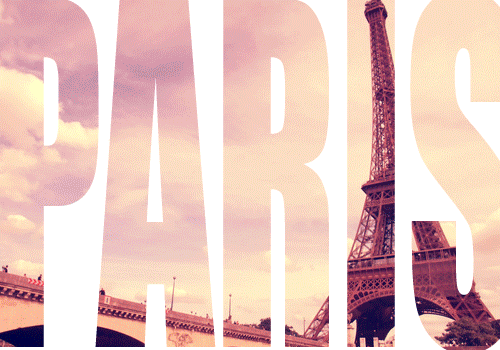 You're bound to have an itinerary of the places you'd like to visit while in Paris. Perhaps you're an art lover, literary enthusiast, or fan of decadent architecture, and want to take in the Louvre, the Sacré-Cœur, the Palace of Versailles, or the Luxembourg Garden. You may know very little about Paris, aside from famed sites such as the Eiffel Tower, Arc de Triomphe, and Montmartre, which offer breathtaking views of the city. However you choose to explore Paris, it's important to make the trip yours. The wall of "I love you" is particularly special, and features those three little words translated into over 250 languages; impress each other with how many you can say, or simply bask in the romance. Also, a Seine river trip is the height of romance and will allow you to explore Paris from the water and feel like the only two people in the world.
Making the most of the City of Romance
There are numerous ways to enjoy a charming stay in Paris away from the beaten track. Away from the busy streets and tourist attractions, Paris is home to so many treasures. Intimate bistros, fancy restaurants, open-air theaters where you can enjoy music and dancing, and street performers all add to Paris's charm. The places that you choose to stay will be influential in invoking those feelings of romance, and taking rest in a charming château or "appartement", with views across the river, will no doubt have you reaching for your lover's hand. Paris is a historical city, and every turn has elements of its past, art, and literature; what's more romantic than that?
Paris's place as a cultural hub in Europe, as well as the echoes of the past that follow you down its many streets, will tempt you to stay in France forever. Indeed, if you do fancy seeing more that the country has to offer, staying in a charming hotel in the French Alps is another fantastic way to enjoy each other's company and be drawn into one of the most romantic countries in the world.
February 17, 2015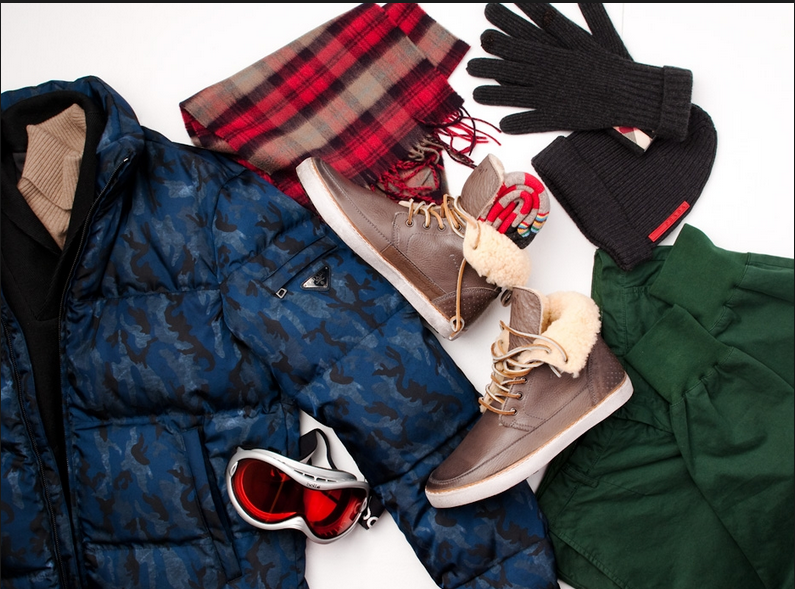 You know it's going to be cold, so you have probably thought about the obvious ski jacket and waterproof ski pants. You know you will need ski boots (if you need a new pair, there is a good selection of ski boots to choose from at Skis.com) and some good, thick socks. What else should you pack to ensure your skiing holiday is comfortable, safe and – almost just as important – stylish?
Helmet – a helmet to protect your head is a necessity. You can hire one from the ski resort or buy one to take with you. If you buy one, remember to try it on with your goggles to make sure they fit snugly together. Goggles or sunglasses will be needed to protect your eyes from the sun reflecting off the snow.
Any protective gear or knee braces, especially if you are planning on having a try at snowboarding.
Thermal underwear and long johns.
Layers – you will need at least two sets of base layers. Thin layers trap warm air, so pack plenty of tops that you can layer underneath your ski jacket. You can always remove a layer if you get too hot, but you will find temperatures drop extremely quickly when you are out of the sun. Lambswool or fleece are the warmest fabrics.
Socks – ski socks are the best because they offer warmth and are seam-free, so your ski boots don't rub your feet and shins.
Gloves/mittens – get comfortable ones that fit, and take several pairs in case they get wet.
Snow boots – waterproof with good grip for walking on snow and ice and wading through slush on your way to your accommodation, and/or a pair of walking boots for the evening.
Swimsuit – in case you get the opportunity to relax in a hot tub or Jacuzzi, or go for a swim to stretch out your muscles.
Sun cream – remember you will be high up in altitude and the atmosphere is thinner, plus the sun's rays are reflected by the snow, so you will need a higher SPF.
Toiletries and medicines – take plenty of lip balm to keep in your pockets, and moisturizer for a chapped face.
Comfortable indoor shoes or slippers – you probably won't be allowed to wear outdoor shoes when you are inside.
Jeans and hoodies for après-ski, or comfy jogging bottoms or pajamas to relax in the evening.
Travel adaptor – so you can charge phone or gadgets.
Foreign currency, passport, tickets, wallet, credit card, and proof of health insurance.
Other hints and tips
Remember that there is a weight limit for airline luggage allowance; wear your ski jacket when traveling to lighten the load; take travel wash with you for base layers and undies to reduce the amount you need to take. Pack clothes in plastic bags to keep them dry in case your suitcase is left standing on the runway in rain or snow.
Finally, when choosing your outerwear, don't be afraid of bright colors. It will help people to recognize you, and you needn't be shy because there will be all kinds of clashes and combinations when you get out onto the slopes. The most important thing will be that you feel warm and that you are safe and well protected.