January 28, 2016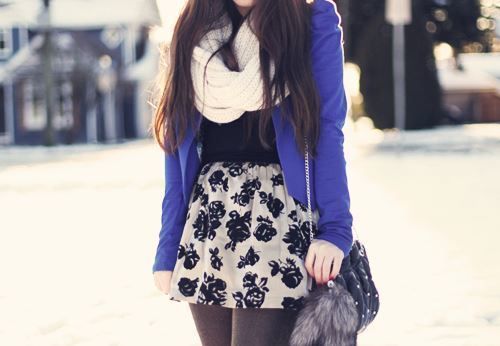 You might think it's impossible to look cute when it's below freezing outside, but, thankfully, layers are chic in today's fashion world! You just need to know how to accessorize that outfit correctly, so you can keep warm and still look cute.
Start with a simple outfit, like leggings, boots, and a large sweater, turtleneck, or codigan. Large sweaters are very in right now, so they will keep you warm and looking fashion forward. Some might think that you would look like you're drowning in a large sweater, but the bigger the better. Comfort has become a huge factor in day-to-day fashion recently, so don't feel underdressed because you can easily dress it up.
The classic leather belt is always a safe bet to add to any outfit. Although, it isn't necessary, since the 70s seem to be making a comeback, you could easily let your clothes go with the flow, and just keep layering. But if you do decide to add that classic brown belt to your outfit, you can do so with almost any outfit. Pair it with an oversize sweater, or a dress and codigan and wrap the belt around the outside to give your outfit more shape. Or wear jeans and a long sleeve, flowy armed shirt that cinches at the waist or can be tucked in, and then keep layering.
Add an oversized scarf, like this one –
you can let it hang, or you can drape it around you neck like a 'blanket scarf,' or you could infiniti layer the scarf around your neck to keep your neck all wrapped up and warm. Another neck accessory to consider is a choker – very 90s esque, but this little piece adds a bit of edge to the "flower power" 70s look which seems to be overtaking today's fashion world.
Boots are also a huge style right now – tall boots, short boots, calf high boots, booties, and many more different styles. You can pair almost any outfit with boots now, so you'll be keep your feet warm in the cold and you'll still look great!
All of the styles pictured here can be found on Tillys website, where you can find great deals on all of their clothes and accessories, so you aren't breaking your bank either this winter. Layer on ladies, and stay chic!